About The Speakers
Amanda Crawford, Texas Department of Information Resources (DIR)
Amanda Crawford is the Executive Director of the Texas Department of Information Resources (DIR), the agency charged with protecting the state's data and critical technology infrastructure, managing a multi-billion dollar cooperative contracts program, and providing strategic technology leadership, solutions, and innovation to all levels of Texas government.  
Prior to leading the team at DIR, Mandy served at the Office of the Attorney General of Texas (OAG) for more than 17 years. She held various positions at the OAG, including ultimately serving for two and a half years as the Deputy Attorney General for Administration and General Counsel.
Mandy earned her B.A. from The University of Texas at Austin and her law degree from the University of Houston Law Center. She is a graduate of the Governor's Center for Executive Development through the LBJ School of Public Affairs at The University of Texas at Austin.  Mandy is also a faculty member of the National Attorneys General Training Research Institute's Center for Leadership Development, teaching managerial leadership in attorney general offices across the country.
Charles Carmakal, Mandiant
Charles Carmakal is Senior Vice President and Strategic Services CTO for Mandiant. He oversees a team that has helped over a thousand organizations respond to complex security breaches orchestrated by foreign governments, organized criminals, and political hacktivists. Charles has 19 years of experience helping organizations become more resilient to cyber attacks, including significant experience helping Fortune 500 organizations build and enhance security programs to combat advanced attacks. He frequently provides strategic security guidance to executive leadership and boards of directors.
Charles has conducted television and print interviews by media organizations including 60 Minutes, CNBC, Wall Street Journal, Reuters, Bloomberg, New York Times, Washington Post, NBC News, and Fox Business. He regularly provides security briefings to national law enforcement agencies, international intelligence agencies, and senior politicians and lawmakers.
Prior to joining FireEye, he served in various leadership roles within PwC in the United States and Australia. He received bachelor's and master's degrees in Decision and Information Sciences from the University of Florida.
Rick Kempinski, Partnership for Public Service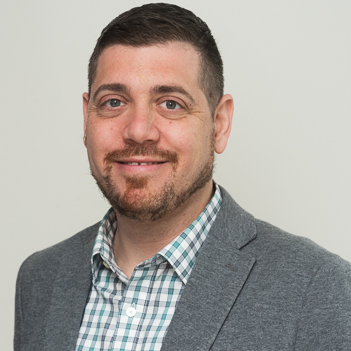 Rick Kempinski leads the Partnership's internship and fellowship strategy and manages several key programs, including the Cybersecurity Talent Initiative. Previously, Rick managed fellowship programs that placed scientists, engineers, and medical professionals throughout the Executive, Legislative, and Judicial branches of government to work at the intersection of science and policy. Through this work, he developed a passion to expose talented people to the work of the federal government and consider a career in public service.