Want more? Watch Day Four.
About The Speakers
Moderator: Olivia Gazis, CBS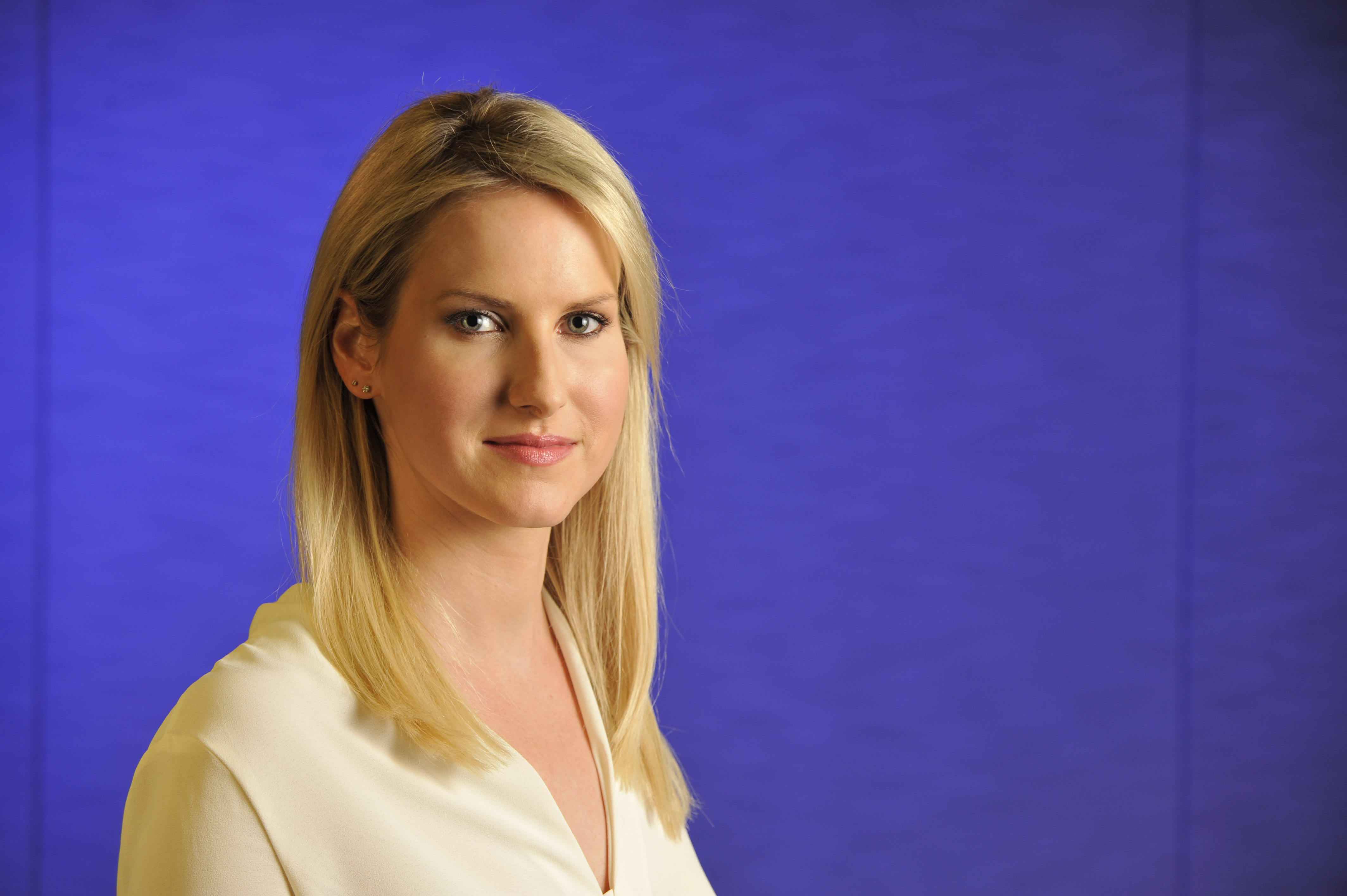 Olivia Gazis covers intelligence and national security for CBS News, where she has conducted rare, in-depth interviews with U.S. Cyber Command Commander and NSA Director Gen. Paul Nakasone and Senate Intelligence Committee Chairman Richard Burr (R-N.C.), among others. She has closely covered the investigations into Russia's 2016 election interference led by the House and Senate Intelligence Committees, the nominations and confirmations of top intelligence community leadership, and the pressing national security issues of the moment, including cyber and election security, foreign interference campaigns, and counterintelligence threats. She contributes reporting across CBS News platforms, including CBS This Morning, the CBS Evening News, CBS News Radio, CBSNews.com and the network's digital streaming channel, CBSN. She also produces Intelligence Matters, a popular podcast and radio program hosted by former CIA Acting Director Michael Morell.
She was previously a New York-based producer for CBS This Morning, where she produced live and taped anchor-level features with top newsmakers including former U.S. president Barack Obama, South Korean President Moon-Jae In, Secretary of State Hillary Clinton, Supreme Court Justice Ruth Bader Ginsberg, Speaker of the House Paul Ryan, and many others. Twice Emmy-nominated, she traveled nationally and internationally as Norah O'Donnell's producer to cover global events like the historic election of Pope Francis in 2013 and the 2015 terror attack in San Bernardino, California.
Before joining CBS News, Olivia was an Investigative Fellow with Hearst Newspapers, where her reporting team earned a Sigma Delta Chi Award for excellence in journalism. She received a bachelor's degree from Princeton University's School of Public and International Affairs and a master's degree from Columbia University's Graduate School of Journalism, where she studied at the Toni Stabile Center for Investigative Journalism. She is a Fulbright Scholar and speaks Polish, French and Italian.
Alex Stamos, Stanford University
Alex Stamos is a cybersecurity expert, business leader and entrepreneur working to improve the security and safety of the Internet through his teaching and research at Stanford University. Stamos is an Adjunct Professor at Stanford's Freeman-Spogli Institute and a visiting scholar at the Hoover Institution.
Prior to joining Stanford, Alex served as the Chief Security Officer of Facebook. In this role, Stamos led a team of engineers, researchers, investigators and analysts charged with understanding and mitigating information security risks to the company and safety risks to the 2.5 billion people on Facebook, Instagram and WhatsApp. During his time at Facebook, he led the company's investigation into manipulation of the 2016 US election and helped pioneer several successful protections against these new classes of abuse. As a senior executive, Alex represented Facebook and Silicon Valley to regulators, lawmakers and civil society on six continents, and has served as a bridge between the interests of the Internet policy community and the complicated reality of platforms operating at billion-user scale. In April 2017, he co-authored "Information Operations and Facebook", a highly cited examination of the influence campaign against the US election, which still stands as the most thorough description of the issue by a major technology company.
Before joining Facebook, Alex was the Chief Information Security Officer at Yahoo, rebuilding a storied security team while dealing with multiple assaults by nation-state actors. While at Yahoo, he led the company's response to the Snowden disclosures by implementing massive cryptographic improvements in his first months. He also represented the company in an open hearing of the US Senate's Permanent Subcommittee on Investigations.
In 2004, Alex co-founded iSEC Partners, an elite security consultancy known for groundbreaking work in secure software development, embedded and mobile security. As a trusted partner to world's largest technology firms, Alex coordinated the response to the "Aurora" attacks by the People's Liberation Army at multiple Silicon Valley firms and led groundbreaking work securing the world's largest desktop and mobile platforms. During this time, he also served as an expert witness in several notable civil and criminal cases, such as the Google Street View incident and pro bono work for the defendants in Sony vs George Hotz and US vs Aaron Swartz. After the 2010 acquisition of iSEC Partners by NCC Group, Alex formed an experimental R&D division at the combined company, producing five patents.
A noted speaker and writer, he has appeared at the Munich Security Conference, NATO CyCon, Web Summit, DEF CON, CanSecWest and numerous other events. His 2017 keynote at Black Hat was noted for its call for a security industry more representative of the diverse people it serves and the actual risks they face. Throughout his career, Alex has worked toward making security a more representative field and has highlighted the work of diverse technologists as an organizer of the Trustworthy Technology Conference and OURSA.
Alex has been involved with securing the US election system as a contributor to Harvard's Defending Digital Democracy Project and involved in the academic community as an advisor to Stanford's Cybersecurity Policy Program and UC Berkeley's Center for Long-Term Cybersecurity. He is a member of the Aspen Institute's Cyber Security Task Force, the Bay Area CSO Council and the Council on Foreign Relations. Alex also serves on the advisory board to NATO's Collective Cybersecurity Center of Excellence in Tallinn, Estonia.
Stamos worked under Prof. David Patterson while earning a BS in Electrical Engineering and Computer Science at UC Berkeley. He lives in the Bay Area with his wife and three children.
Clint Watts, Foreign Policy Research Institute, George Washington University
Clint Watts is a Distinguished Research Fellow at the Foreign Policy Research Institute and Non-Resident Fellow at the Alliance for Securing Democracy. He is also a national security contributor for NBC News and MSNBC. He recently examined the rise of social media influence by publishing his first book entitled Messing With The Enemy: Surviving in a Social Media World of Hackers, Terrorists, Russians and Fake News.
His research and writing focus on terrorism, counterterrorism, social media influence and Russian disinformation. Clint's tracking of terrorist foreign fighters allowed him to predict the rise of the Islamic State over al Qaeda in 2014. From 2014 – 2016, Clint worked with a team to track and model the rise of Russian influence operations via social media leading up to the U.S. Presidential election of 2016. This research led Clint to testify before four different Senate committees in 2017 and 2018 regarding Russia's information warfare campaign against the U.S. and the West.
Clint's writing has appeared in a range of publications to include the New York Times, The Washington Post, The Wall Street Journal, Foreign Affairs, Foreign Policy, The Daily Beast, Politico, Lawfare, War On The Rocks and the Huffington Post.
Before becoming a consultant, Clint served as a U.S. Army infantry officer, a FBI Special Agent, as the Executive Officer of the Combating Terrorism Center at West Point (CTC), as a consultant to the FBI's Counter Terrorism Division (CTD) and National Security Branch (NSB), and as an analyst supporting the U.S. Intelligence Community and U.S. Special Operations Command.
Laura Rosenberger, Alliance for Securing Democracy, German Marshall Fund
Laura Rosenberger is the director of the Alliance for Securing Democracy and a senior fellow at The German Marshall Fund of the United States (GMF). Before she joined GMF, she was foreign policy advisor for Hillary for America. Prior to that, she served in a range of positions at the State Department and the White House's National Security Council (NSC). As chief of staff to Deputy Secretary of State Tony Blinken and as later, then-Deputy National Security Advisor Blinken's senior advisor, she counseled on the full range of national security policy. Laura also has extensive background in the Asia-Pacific region, particularly Northeast Asia. She served as NSC director for China and Korea, managing and coordinating U.S. policy on China and the Korean Peninsula, and in a variety of positions focused on the Asia-Pacific region at the Department of State, including managing U.S.–China relations and addressing North Korea's nuclear programs. She also served as special assistant to Under Secretary of State for Political Affairs Bill Burns, advising him on Asia-Pacific affairs and on nonproliferation and arms control issues. Laura first joined the State Department as a presidential management fellow.
Jorhena Thomas, American University
Jorhena Thomas is passionate about creative cooperation in security matters and has dedicated her career to finding meaningful ways to improve, enhance, and transform security efforts at all levels. She has extensive experience in intelligence analysis, intelligence-led investigations, homeland security, strategic communication, and inter-organizational liaison at the international, national, and local levels. Key areas of specialization include international security cooperation, joint intelligence efforts, and non-traditional security partnerships. Her primary research interest is the intersection of mindfulness and effective intelligence analysis practices, which she explores through the lens of contemplative pedagogy. Jorhena is currently a Clinical Instructor and Lecturer in the Crime, Justice, and Security Studies program at the University of the District of Columbia; in the Applied Intelligence Program at the Georgetown University School of Continuing Studies; and in the American University School of International Service and School of Public Affairs. Additionally, she serves as the Vice-President of the Washington DC Area Chapter of the International Association for Intelligence Education. She also serves as a Senior Risk Consultant with The Gate 15 Company, serving as the member relations and external communications liaison for the Real Estate Information Sharing and Analysis Center. She also writes, speaks, and consults on a range of security and intelligence matters throughout the United States and abroad. Previously, Jorhena served as the Principal of Wright Thomas International, a research/consulting firm; as the Chief of Staff to the District of Columbia Deputy Mayor for Public Safety and Justice; as the Deputy Director and Operations Manager at the Washington Regional Threat Analysis Center (the District of Columbia's intelligence fusion center); and as a senior Intelligence Analyst and Program Manager with the Federal Bureau of Investigation (FBI), where she worked international terrorism and criminal matters and gained an enduring appreciation for collaborative intelligence efforts.