Want more? Watch Day Four.
About The Speakers
Moderator: Benjamin Hovland, Chairman, U.S. Election Assistance Commission
Benjamin Hovland was confirmed by unanimous consent of the United States Senate on January 2, 2019 to serve on the U.S. Election Assistance Commission (EAC). Commissioner Hovland currently serves as Chairman of the EAC. Additionally, he serves as the Designated Federal Officer for the Technical Guidelines Development Committee (TGDC).
Mr. Hovland's 20-year career in elections has been shaped by his commitment to improving election administration and removing barriers to voting. Most recently, he served as Acting Chief Counsel for the U.S. Senate Committee on Rules and Administration, where he was a driving force behind Congress appropriating $380 million in Help America Vote Act funds to enhance election security to the states in 2018. While at the Senate, he focused on the federal government's role in election administration and campaign finance regulation. He organized several hearings on election security preparations and improving election administration. He was integral to restoring a quorum at the EAC in 2015. Earlier in his career, as the Deputy General Counsel for the Missouri Secretary of State's office, he focused on legal issues related to the administration of state and federal elections, including recounts, poll worker training, voter registration list maintenance, statewide database matching, voter education resources and ballot initiative litigation.
Michael Adams, Kentucky Secretary of State
Michael G. Adams, a native of Paducah, serves as Kentucky's 77th Secretary of State.
Michael attended public schools and was the first in his family to get a bachelor's degree. After graduating from the University of Louisville in its third class of McConnel Scholars, Michael attended Harvard Law School on low-income aid. Returning to Kentucky, Michael clerked for Chief U.S. District Judge John Heyburn, for Senator McConnel's 2002 reelection campaign, and as Deputy General Counsel to Governor Ernie Fletcher, before moving to Washington to serve as Counsel to the U.S. Deputy Attorney General in the second Bush Administration.
In 2007, Michael began full-time private practice in election law, first as General Counsel to the Republican Governors Association, and later opening a national practice in the field. He has represented several national political committees, members of Congress, and statewide campaign efforts in all 50 states. Because of this unique election experience, Governor Bevin appointed Michael to the Kentucky State Board of Elections.
Michael is happily married to Christina and is the proud father of Lucia.
Karen Brinson Bell, North Carolina State Board of Elections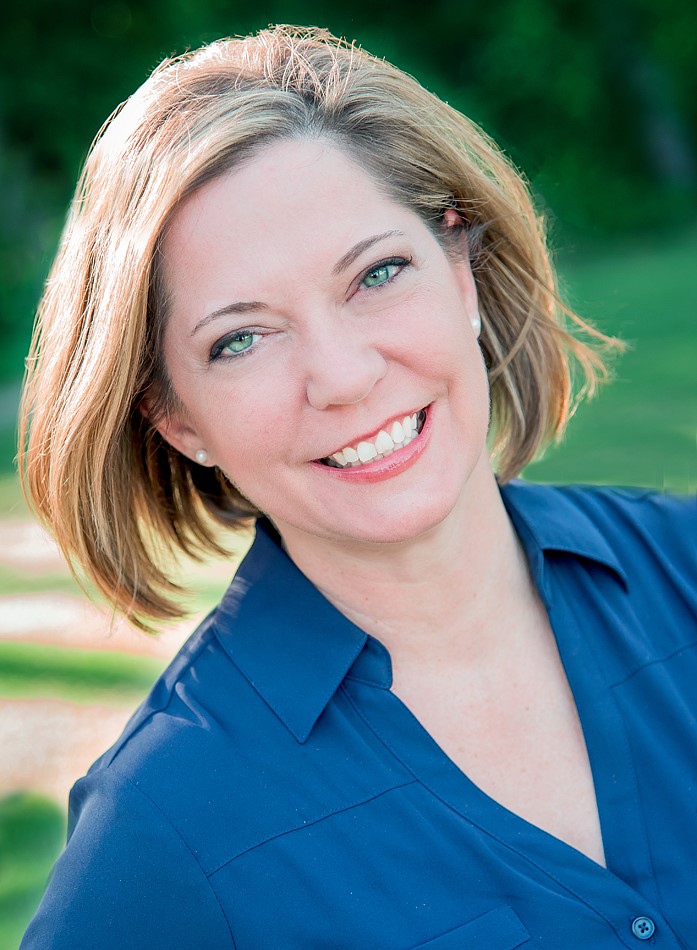 Karen Brinson Bell became executive director of the North Carolina State Board of Elections on June 1, 2019.
As the state's chief elections official, she leads about 85 full-time employees at the state agency, which is charged with administering elections and overseeing the 100 county boards of elections, as well as campaign finance compliance. North Carolina has more than 7 million registered voters and is the 9th most populous state in the country.
In the past year, Karen has overseen nine elections including two special congressional elections impacted by Hurricane Dorian (September 2019), North Carolina's first Super Tuesday primary on March 3, 2020, and a Congressional second primary during the COVID-19 pandemic. These elections have been coordinated efforts with N.C. Department of Public Safety, N.C. Department of Information Technology, N.C. National Guard, and other federal, state, and local partners. In the fall, these agencies jointly launched the #YourVoteCountsNC campaign to inform voters about election security and other efforts to safeguard elections.
Karen has spent most of her career in elections administration. From March 2011 to March 2015, she served as director for the Transylvania County (N.C.) Board of Elections. Prior to that, she worked for five years as a district elections technician for the State Board of Elections, where she supported 12 county boards in western N.C. in almost all facets of elections.
Before her appointment as executive director, Karen was deputy director of the Ranked Choice Voting Resource Center. In that role, she assisted elections administrators on a national level, providing expert testimony and educational tools for conducting elections using that method.
Brian Hancock, Chairman, Sector Coordinating Council (SCC)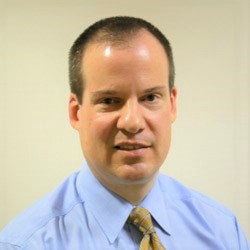 As Director of Infrastructure Policy and Product Development, Mr. Hancock's manages all aspects of Unisyn's participation in election infrastructure security councils and all interaction with representatives of CISA and other Federal and State organizations active in election security/critical infrastructure. Mr. Hancock was the primary developer of the Unisyn program to provide IT security training to dealer partners and users. Mr. Hancock also plays a significant role in product development and R&D.  Finally, as a member of the management team, Mr. Hancock works on the development of Unisyn company policy and both internal and external communications.
For 2020, Mr. Hancock also serves as Chairman of the CISA Election Infrastructure Sector Coordinating Council (EI-SCC), the membership organization of private sector election providers working to advance the physical and cyber security, and emergency preparedness of the nation's election infrastructure. In addition to his SCC activities Mr. Hancock serves as the Unisyn representative on the IT-ISAC Election Industry Special Interest Group (EI-SIG).
Prior to joining Unisyn, Mr. Hancock retired from Federal service after having been on the staff of the U.S. Election Assistance Commission (EAC) since its establishment under the Help America Vote Act (HAVA) in 2003.  As Director of the Testing and Certification Division at the EAC, Mr. Hancock's programmatic areas of responsibility include overseeing the EAC's efforts in testing and certifying voting systems, working with the National Voluntary Laboratory Accreditation Program (NVLAP) of NIST to accredit independent testing laboratories, and developing and maintaining the EAC's Voluntary Voting System Guidelines.
From 1984 to 2003, Mr. Hancock served on the staff of the Federal Election Commission (FEC).  For the last thirteen of those years, he served as an Elections Research Specialist in the FEC's Office of Election Administration. In addition to Mr. Hancock's primary duties of providing assistance and guidance to State and local election administrators throughout the United States, he also edited The FEC Journal of Election Administration, and authored several essays describing the foundations, development and organization of electoral bodies in the America; and co-authored Implementing the National Voter Registration Act of 1993: Requirements, Issues, Approaches, and Examples.  Mr. Hancock spoke about the American political process to political figures, election officials and journalists from the many emerging democracies in Africa, Eastern Europe, and Asia. 
A native of Pittsburgh, Pennsylvania, Mr. Hancock received his undergraduate degree in Political Science from Thiel College in Greenville, Pennsylvania, and earned his Master's degree in American Government at the University of Virginia, in Charlottesville, VA.