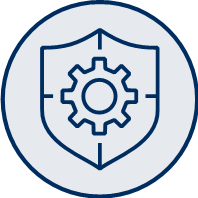 The ability to maintain voice and data communications at all times is critical for public safety agencies to perform their life-saving missions. By establishing resiliency measures, public safety communications can better withstand potential disruptions to service.
The Cybersecurity and Infrastructure Security Agency (CISA) developed the Public Safety Communications and Cyber Resiliency Toolkit to assist public safety agencies and others responsible for communications networks in evaluating current resiliency capabilities, identifying ways to improve resiliency, and developing plans for mitigating the effects of potential resiliency threats.
To facilitate viewing available resources, an interactive graphic is provided. 
Topic specific systems-based resources appear as building shapes (blue); threats are cloud shapes (red).
Clicking on a topic reveals a list of resources accompanied by a brief description.
Note: by clicking on the image, you will receive a notification that you are being redirected to a website outside the CISA.gov domain.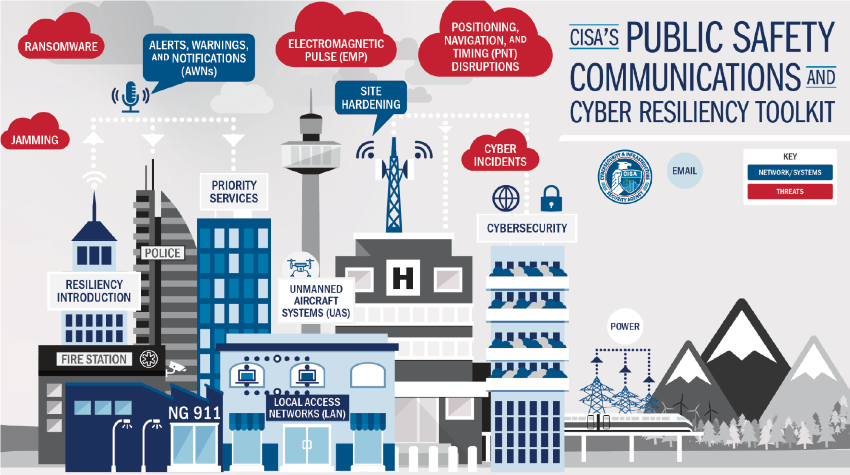 Return to SAFECOM Technology Resources, SAFECOM Resources or SAFECOM homepage.