Cybersecurity Best Practices
CISA provides information on cybersecurity best practices to help individuals and organizations implement preventative measures and manage cyber risks.
Overview
Cyberspace is particularly difficult to secure due to a number of factors: the ability of malicious actors to operate from anywhere in the world, the linkages between cyberspace and physical systems, and the difficulty of reducing vulnerabilities and consequences in complex cyber networks. Implementing safe cybersecurity best practices is important for individuals as well as organizations of all sizes. Using strong passwords, updating your software, thinking before you click on suspicious links, and turning on multi-factor authentication are the basics of what we call "cyber hygiene" and will drastically improve your online safety. These cybersecurity basics apply to both individuals and organizations. For both government and private entities, developing and implementing tailored cybersecurity plans and processes is key to protecting and maintaining business operations. As information technology becomes increasingly integrated with all aspects of our society, there is increased risk for wide scale or high-consequence events that could cause harm or disrupt services upon which our economy and the daily lives of millions of Americans depend.
CISA's Role
In light of the risk and potential consequences of cyber events, CISA strengthens the security and resilience of cyberspace, an important homeland security mission. CISA offers a range of cybersecurity services and resources focused on operational resilience, cybersecurity practices, organizational management of external dependencies, and other key elements of a robust and resilient cyber framework. CISA helps individuals and organizations communicate current cyber trends and attacks, manage cyber risks, strengthen defenses, and implement preventative measures. Every mitigated risk or prevented attack strengthens the cybersecurity of the nation.
Related News
Discover the latest CISA news on Cybersecurity Best Practices.
View more news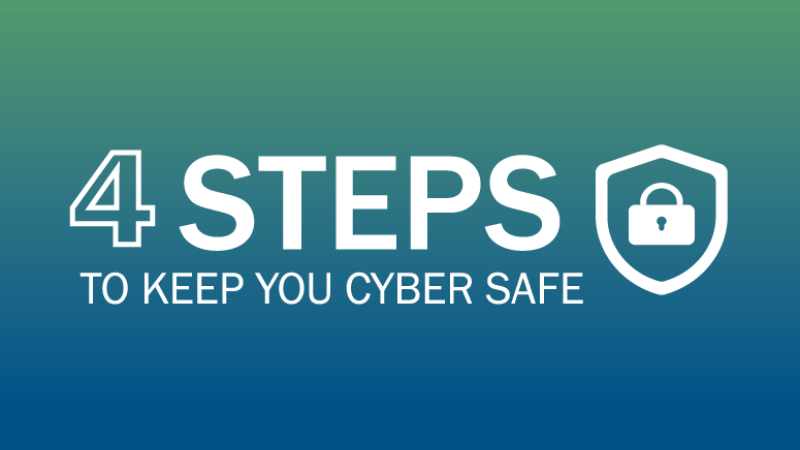 Some of the simplest steps can mean the difference between a successful cyber intrusion and one that fails. CISA recommends that every individual and organization take four simple—but critical—steps to stay safe online.
Malicious cyber actors use cryptocurrency-based malware campaigns to install cryptomining software that hijacks the processing power of victim devices and systems to earn cryptocurrency.
Children present unique security risks when they use a computer. Not only do you have to keep them safe; you have to protect the data on your computer. By taking some simple steps, you can dramatically reduce the threats.
View more news
Cybersecurity Training
Learn the cybersecurity best practices you need to help secure our cyber space.
View more Training
Cyber Storm is CISA's biennial national cyber exercise series. The nation's most expansive cybersecurity exercise, Cyber Storm is an opportunity for the private sector to come together with all levels of government to address cyber response as a whole community.
Looking to make a career change or learn a new cybersecurity skill? The Federal Defense Skilling Academy provides you with the opportunity to step away from your current federal position and participate in a three-month-long program that teaches you the skills of a Cyber Defense.
SEMINAR/WORKSHOP | VIRTUAL/ONLINE
Cyber Range Training courses provide guided step-action labs for cyber practitioners to practice investigating, remediating, and incident response skills.
View more Training
Contact Us
Need CISA's help but don't know where to start?
Organizations can also report anomalous cyber activity and/or cyber incidents 24/7 to report@cisa.gov or (888) 282-0870.