Identity Theft and Personal Cyber Threats
CISA offers information about the latest trends in cybersecurity as well as training and tips for protecting you and your family.
Overview
Using safe cyber practices on home and personal devices protects you and your family from cyber threats. Connecting to secure internet services, protecting all devices and logins with passwords, and checking all email and text message links for potential spam or phishing are a few of the steps every individual can take to protect themselves in the cyber space. By taking small steps every day to secure your devices, you can help prevent attacks like identity theft and malware from causing lasting damage to your personal finances and data.
CISA's Role
CISA offers tips, strategies, and tools individuals can use to protect their personal and family networks and devices. We provide easy-to-follow steps for ensuring safe online shopping, password protection, email security, and other weak spots targeted by online attackers. CISA shares current threats and cyber attack trends to keep you up to date on cyber threats and offers many free trainings that are available to everyone.
CISA urges everyone to protect themselves online and adopt a heightened posture when it comes to cybersecurity. Every individual can take simple steps to improve their cyber security. 
While millions of Americans will be looking for the best deals the internet has to offer, cyber criminals will be hard at work looking to target online shopper.
Your password isn't protecting you the way you think it is. Multifactor authentication (MFA) can make you, your family, and your businesses much more secure.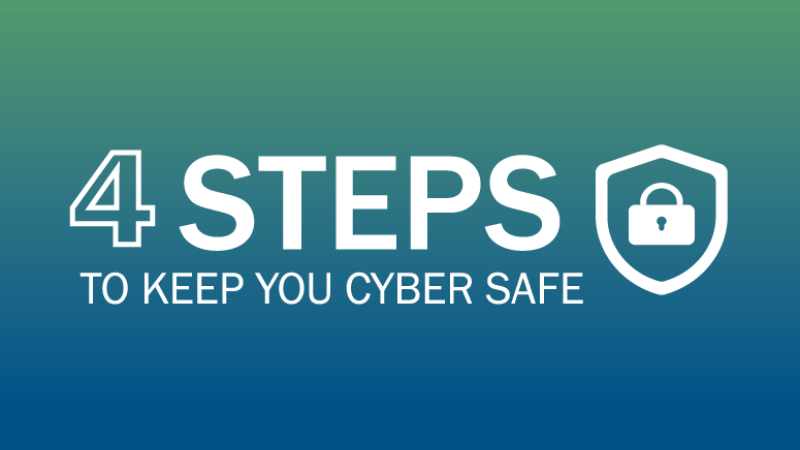 Some of the simplest steps can mean the difference between a successful cyber intrusion and one that fails. CISA recommends that every individual and organization take four simple—but critical—steps to stay safe online.
Malicious cyber actors use cryptocurrency-based malware campaigns to install cryptomining software that hijacks the processing power of victim devices and systems to earn cryptocurrency.
Children present unique security risks when they use a computer. Not only do you have to keep them safe; you have to protect the data on your computer. By taking some simple steps, you can dramatically reduce the threats.
View All Cybersecurity Best Practices News
Contact Us
Need CISA's help but don't know where to start?
Organizations can also report anomalous cyber activity and/or cyber incidents 24/7 to report@cisa.gov or (888) 282-0870.