SHIELDS UP!
As the nation's cyber defense agency, CISA stands ready to help organizations prepare for, respond to, and mitigate the impact of cyberattacks.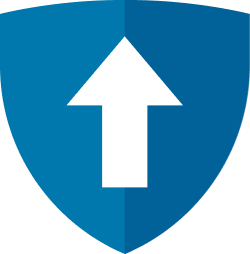 VIDEO: Watch Director Easterly's Interview with 60 Minutes
Overview
As the nation's cyber defense agency, CISA stands ready to help organizations prepare for, respond to, and mitigate the impact of cyberattacks. When cyber incidents are reported quickly, we can use this information to render assistance and as warning to prevent other organizations and entities from falling victim to a similar attack. CISA continues to encourage our stakeholders to voluntarily share information about cyber-related events that could help mitigate current or emerging cybersecurity threats to critical infrastructure.  
Russia's invasion of Ukraine could impact organizations both within and beyond the region, to include malicious cyber activity against the U.S. homeland, including as a response to the unprecedented economic costs imposed on Russia by the U.S. and our allies and partners. Every organization—large and small—must be prepared to respond to disruptive cyber incidents.
Guidance
CISA urges everyone to protect themselves online and adopt a heightened posture when it comes to cybersecurity. CISA offers the following guidance for individuals, organizations, and leadership to enhance online security.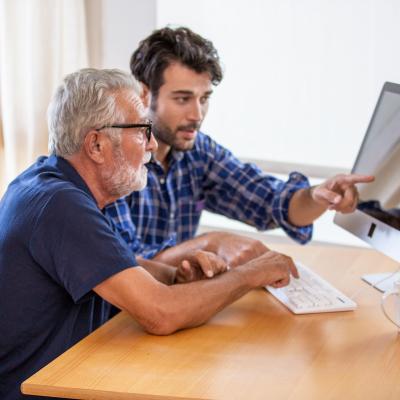 Every individual can take simple steps to improve their cyber hygiene and protect themselves online. Here are 4 things you can do to keep yourself cyber safe.
CISA recommends all organizations—regardless of size—adopt a heightened posture when it comes to cybersecurity and protecting their most critical assets. Take these recommended actions.
Corporate leaders have an important role to play in ensuring that their organization adopts a heightened security posture. CISA urges all senior leaders, including CEOs, to take these steps.
Have you been affected by ransomware?
This checklist will take you through the response process from detection to containment and eradication.
Learn more
Quick Tips
As the nation's cyber defense agency, CISA stands ready to help the nation prepare for, respond to, and mitigate the impact of cyber-attacks.
Protect all devices with Antivirus
Enable multi-factor authentication
Choose strong passwords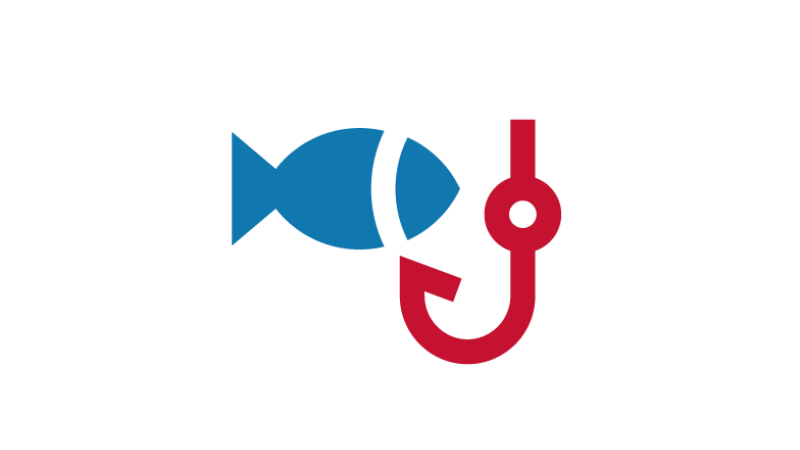 Avoid Phishing scams
Shop at safe websites
Check website URL
Check your privacy settings
Remember to log off
Ransomware Response
Ransomware is a form of malware that encrypts files on device, rendering any files and the systems that rely on them unusable. Malicious actors then demand ransom in exchange for decryption. Ransomware incidents have become increasingly prevalent among the Nation's state, local, tribal, and territorial (SLTT) government entities and critical infrastructure organizations.
Paying ransom will not ensure your data is decrypted or that your systems or data will no longer be compromised. CISA, MS-ISAC, and other federal law enforcement do not recommend paying ransom. In addition, attackers have begun following their ransom demands to decrypt the data with a follow-on extortion demand to keep data private.
Cyber incidents have surged among small businesses that often do not have the resources to defend against devastating attacks like ransomware. The security landscape has changed, and our advice needs to evolve with it.
The Cyber Incident Resource Guide for Governors provides information for governors and their staff on how to request federal support during or following a cyber incident.
For the benefit of the cybersecurity community and network defenders—and to help every organization better manage vulnerabilities and keep pace with threat activity—CISA maintains the authoritative source of vulnerabilities that have been exploited in the wild.
View More Tools
Foreign Influence Operations and Disinformation Resources
JUN 28, 2021 | PUBLICATION
This infographic, with a tongue-in-cheek approach to putting pineapple on pizza, looks at how foreign adversaries conduct malign information operations to inflame hot button issues in the United States.
OCT 18, 2022 | PUBLICATION
Disinformation actors use a variety of tactics to influence others, stir them to action, and cause harm. Understanding these tactics can increase preparedness and promote resilience when faced with disinformation.
Emergency Communications Resources
CISA offers three priority telecommunications services that enable essential personnel to communicate when networks are degraded or congested due to weather events, mass gatherings, cyber-attacks, or events stemming from human error.
CISA provides Wireless Priority Service (WPS), Government Emergency Telecommunications Service (GETS), and Telecommunications Service Priority (TSP) to ensure that all essential organizations and their personnel have access to priority telecommunications and restoration services.