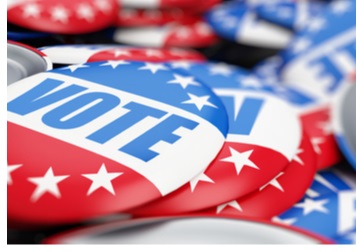 Fair and free elections are a hallmark of American democracy. The American people's confidence in the value of their vote is principally reliant on the security and resilience of the infrastructure that makes the Nation's elections possible. Accordingly, an electoral process that is both secure and resilient is a vital national interest and one of the Department of Homeland Security (DHS) Cybersecurity and Infrastructure Security Agency (CISA)'s highest priorities.
CISA is committed to working collaboratively with those on the front lines of elections—state and local governments, election officials, federal partners, and vendors—to manage risks to the Nation's election infrastructure. CISA will remain transparent and agile in its vigorous efforts to secure America's election infrastructure from new and evolving threats.
Announcements
September 1, 2021: We're excited to share two videos showcasing our Resilience Series graphic novels. Inspired by real events, both Real Fake and Bug Bytes demonstrate the dangers and risks associated with dis- and misinformation, and how threat actors capitalize on political and social issues to spread inaccurate information to targeted audiences to steer their opinion.
August 25, 2021: We released a new fact sheet, Sign Up for a .gov Domain: Information for Election Officials, on the importance of registering for a .gov domain. It should be easy for the general public to identify credible government sources of information on the internet. As the Agency that oversees the .gov top-level domain, CISA provides .gov domains for election offices to help the public quickly identify election websites and communication as trusted government sources.
July 29, 2021: We are pleased to publish the latest CISA Insights: Chain of Custody and Critical Infrastructure Systems. This CISA Insights provides critical infrastructure owners/operators an overview of what chain of custody is, highlights the potential impacts and risks resulting from a broken chain of custody, and offers an initial framework for securing chain of custody for their physical and digital assets.
Overview
Every year, citizens across the United States cast their ballots for the candidates of their choice. CISA works to ensure the physical security and cybersecurity of the systems and assets that supports the Nation's elections. Known as election infrastructure, this assembly of systems and networks includes but is not limited to:
Voter registration databases and associated IT systems

IT infrastructure and systems used to manage elections (such as the counting, auditing, and displaying of election results, and post-election reporting to certify and validate results)

Voting systems and associated infrastructure

Storage facilities for election and voting system infrastructure

Polling places to include early voting locations
In January 2017, DHS designated the infrastructure used to administer the Nation's elections as critical infrastructure. This designation recognizes that the United States' election infrastructure is of such vital importance to the American way of life that its incapacitation or destruction would have a devastating effect on the country.
CISA Election Security Resource Spotlight
Election Infrastructure Cyber Risk Assessment and Infographic are intended to assist the election community and federal partners in understanding and managing risk to critical election systems.
Election Infrastructure Security Resource Guide is a catalog of CISA's wide range services and products (cybersecurity assessments, on-site and virtual trainings and exercises, and other resources) available to support State and local election officials.
Election Risk Profile Tool is a user-friendly assessment tool for state and local election officials to understand the range of risks they face and how to prioritize mitigation efforts.
Cyber Incident Detection and Notification Planning Guide for Election Security contains templates to help jurisdictions effectively recognize and respond to potential cyber incidents. Templates can be tailored to fit the exact needs of each jurisdiction.
Physical Security of Voting Locations and Election Facilities Guidance includes resources and four actionable steps­­—to Connect, Plan, Train, and Report—that election officials should consider to improve the physical security posture and enhance resilience of election operations in their jurisdiction.
Election Security Rumor vs. Reality webpage addresses some common election-related rumors, provides factual information, and lists the resources to support these facts.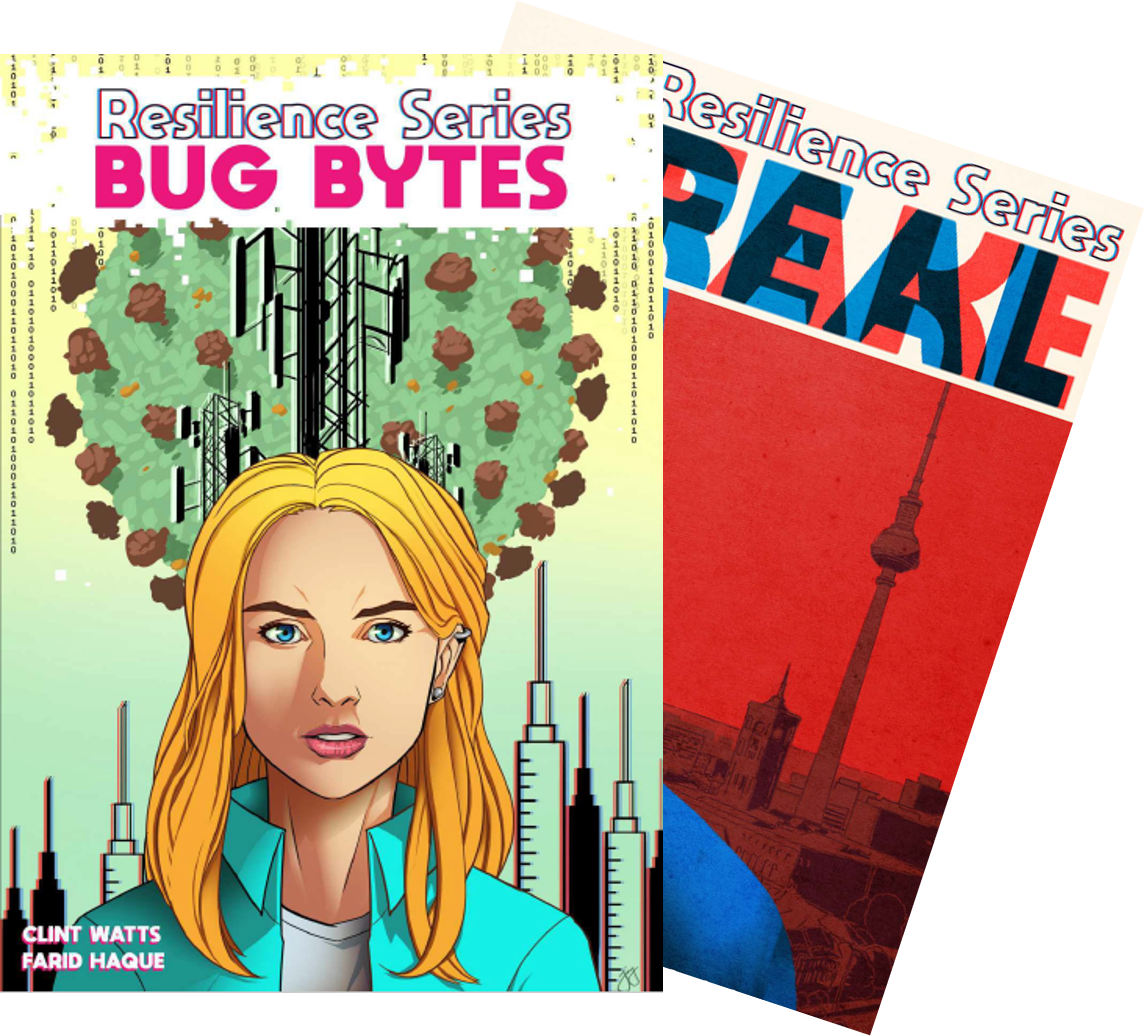 Real Fake graphic novel, the first in the Resilience Series, communicates the dangers and risks associated with dis- and misinformation campaigns. The plot shows how threat actors capitalize on political and social issues (especially around election cycles) to plant doubt in the minds of targeted audiences and steer their opinion.
Bug Bytes graphic novel­, the second in the Resilience Series, communicates the dangers and risks associated with mis-, dis-, and malinformation (MDM) campaigns. Readers follow protagonist Ava as she uncovers a disinformation campaign set to damage 5G critical communications infrastructure in the United States.
Thousands of local jurisdictions make up the U.S. elections stakeholder community and together represent the "Last Mile" in reducing risk to election infrastructure. The Last Mile Initiative provides customized products (e.g., Snapshot Posters, Election Day Emergency Response Guides, and other templates) to address the dynamic or conditional cyber and infrastructure risks of state and local election administrators, the private-sector partners that support them, and political organizations. This whole-of-nation approach provides the election community with awareness of CISA's resources for identifying and implementing election security measures based on best practices and industry standards.
For more information, including to request customized Last Mile products, please contact electionsecurity@hq.dhs.gov.
Election Security Resources Library
| | |
| --- | --- |
| | This library contains election security resources (guidance documents, reports, infographics, etc.). These resources aim to provide state and local governments, election officials, campaign officials, the vendor community, and voters with voluntary tools to secure election-related assets, facilities, networks and systems from cyber and physical risks. |
Join the EI-ISAC
| | |
| --- | --- |
| | The Elections Infrastructure Information Sharing and Analysis Center (EI-ISAC), is a voluntary, collaborative partnership between the Center for Internet Security (CIS), CISA, and the Election Infrastructure Subsector Government Coordinating Council (EIS GCC). The EI-ISAC is funded through DHS grants and offers state and local election officials a suite of elections-focused cyber defense tools, including threat intelligence products, incident response and forensics, threat and vulnerability monitoring, cybersecurity awareness and training products. |
Membership in the EI-ISAC is open to all state, local, tribal, and territorial organizations that support election officials of the United States of America. Membership is voluntary and no-cost for participants.
​Mis, Dis, Malinformation
CISA's Mis-, Dis-, Malinformation Team (MDM Team) is charged with building national resilience to mis-, dis-, and malinformation (MDM) and foreign influence activities. The MDM Team does this by helping the American people and DHS stakeholders understand the scope and scale of MDM activities targeting elections and critical infrastructure, and by enabling them to take actions to mitigate risks associated with MDM.
CISA's Election Services
CISA's services are available at no cost to state and local government officials and private sector election infrastructure partners. All services are available upon request and are strictly voluntary and confidential; CISA only provides services when requested and does not disclose which stakeholders it works with.
Key areas of our services are included in the links below:
Election Security is a Partnership
State and Local Officials' Roles and Responsibilities
America's election processes are governed and administered by state and local election officials in thousands of jurisdictions across the country who:
Manage and secure election infrastructure on a day-to-day basis

Reduce risks and ensure the integrity of elections at the state and local level

Administer statewide voter registration databases

Provide training courses or materials for election workers on running elections in the state

Provide a process for testing and certifying voting equipment for use in the state

Disburse funds for the procurement of updated voting equipment and improvement of election administration procedures
CISA Roles and Responsibilities
Share timely, actionable threat information

Provide no-cost cybersecurity and physical security assistance, by request

Develop and help deploy sensors to detect malicious activity, by request

Foster robust processes for coordination between the election community and CISA and Federal partners
Federal partners
CISA also coordinates with various federal partners to develop and provide resources and assistance to help secure America's election infrastructure from new and evolving threats. These Federal agencies include:
GCC and SCC Coordinating Councils
Government Coordinating Council
The Election Infrastructure Subsector (EIS) Government Coordinating Council (GCC) enables local, state, and federal governments to share information and collaborate on best practices to mitigate and counter threats to election infrastructure.
Specifically, the EIS GCC provides for interagency, intergovernmental, and cross-jurisdictional coordination within the Election Infrastructure Subsector and between this subsector and other sectors identified in Presidential Policy Directive/PPD-21 on "Critical Infrastructure Security and Resilience." The EIS GCC is composed of primarily state and local election officials, as well as appropriate federal partners, to represent the operating landscape of the Election Infrastructure Subsector.
Sector Coordinating Council
The mission of the Election Infrastructure Sector Coordinating Council (SCC) is to advance the physical security, cyber security, and emergency preparedness of the nation's election infrastructure, in accordance with existing U.S. law. This mission will be accomplished through voluntary actions of the infrastructure owners and operators represented in the Council, as set forth in Presidential Policy Directive/PPD-21 and related authorities. The EISCC will serve as the principal asset owner interface with other private critical infrastructure sectors as well as with the Department of Homeland Security (DHS), the U.S. Election Assistance Commission (EAC), the state, local and tribal governments (SLTTs), and the EIS GCC.
#Protect2020 Archived Link
CISA's #Protect2020 page (www.cisa.gov/protect2020) has been archived. The resources listed on the #Protect2020 page are included in the Election Security Resource Library.