While tech gearheads learned about the latest innovation in autonomous vehicle, augmented reality and gaming technology, CISA Region 9's protective security advisors (PSAs) worked behind the scenes to ensure a safe and enjoyable experience for attendees of this year's Consumer Electronics Show (CES) in Las Vegas, Nevada, Jan. 5-7, 2022.
The tech industry's premier showcase, CES draws tens of thousands of attendees from around the world each year. The three-day event features 11 official venues and spans more than 1.6 million net square feet of exhibit space.
Appointed by the Department of Homeland Security (DHS) Secretary Alejandro Mayorkas, Region 9 PSA Gonzalo Cordova served as the Alternate Deputy Federal Coordinator, supporting the appointed Federal Coordinator and Deputy Federal Coordinator who led the Federal Coordination Team. The DHS Secretary appoints a Federal Coordination Team for all Special Event Assessment Rating (SEAR) Level 1 and select SEAR 2 events. CES was designated a SEAR 2 event. Working alongside federal, state, and local agencies, the team assisted with the coordination of federal response and security assistance activities.
PSAs Edgar Castor and Michael Matthews served as members of the Las Vegas Convention Visitors Authority Command Post where they, along with local law enforcement, fire, medical and emergency management personnel, and private sector partners, kept a watchful eye for potential threats and stood ready to respond to any incidents.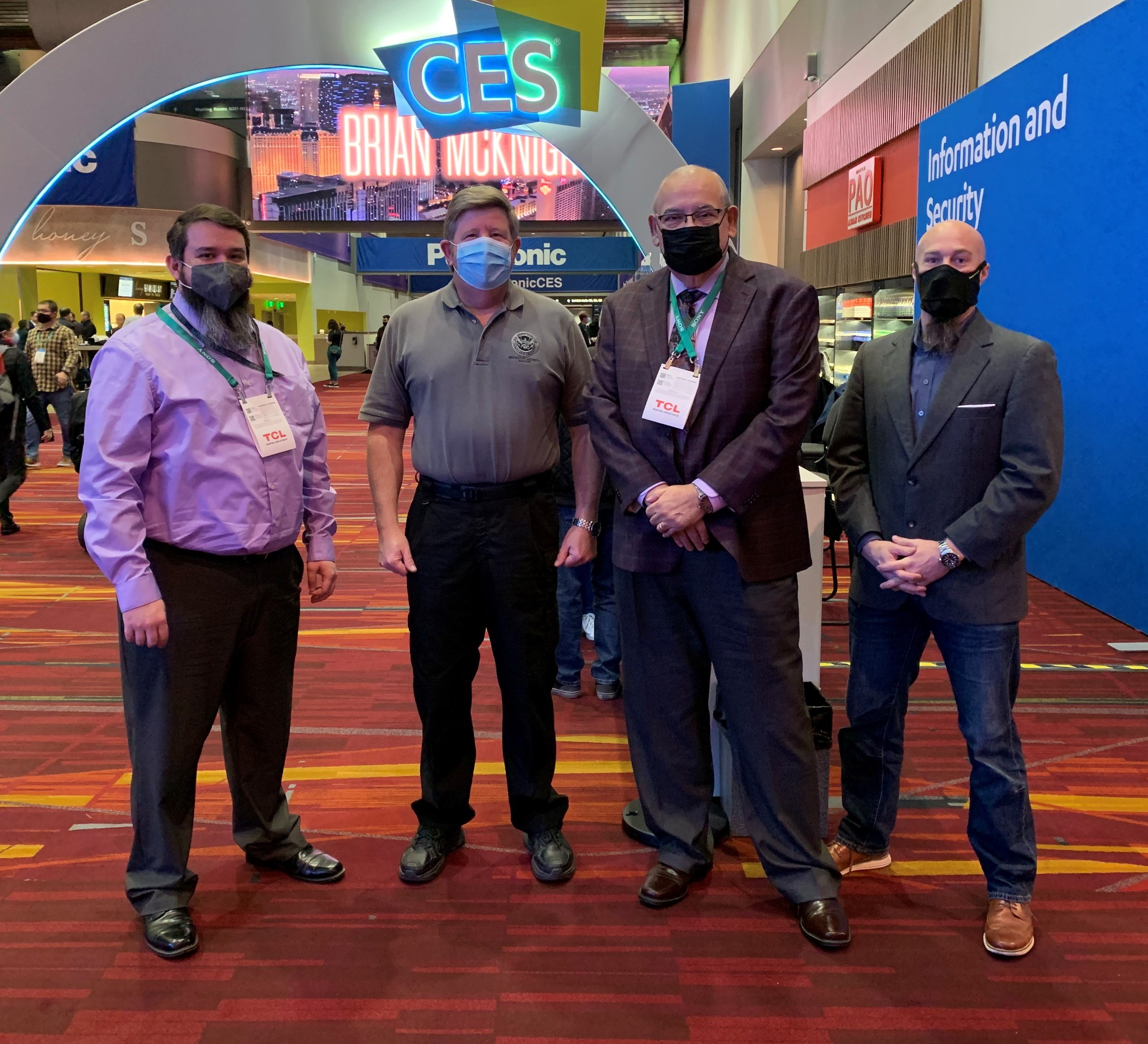 (L-R) Nicholas Ryan, CISA Special Event Working Group program analyst, and CISA Region 9 PSAs Edgar Castor, Gonzalo Cordova and Michael Matthews supported this year's Consumer Electronics Show in Las Vegas.