Case Study: Green River Area Development District Hazard Mitigation Planning
The Green River Area Development District (GRADD), a regional planning agency serving seven counties in northwestern Kentucky, undertook to enhance their hazard mitigation planning efforts by focusing on infrastructure and resilience.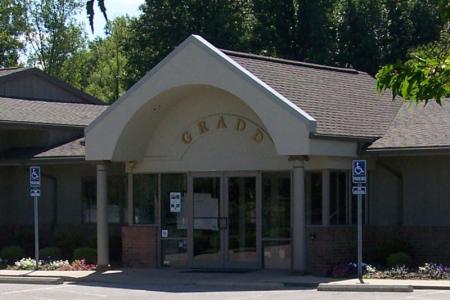 As part of the 2020 update to their FEMA-approved Hazard Mitigation Plans, the GRADD took part in a collaboration project between the Kentucky Office of Emergency Management (KYEM) and the DHS Cybersecurity and Infrastructure Security Agency (CISA) during which GRADD was able to pilot tools and resources from CISA's Infrastructure Resilience Planning Framework (IRPF). Tools included a dependency discussion guide and infrastructure owner/operator interview guide that helped the GRADD assess their constituent communities' dependence on infrastructure systems. Facilitated dependency discussions with communities led to identification of new, specific mitigation projects which improved the general actions GRADD had in their current mitigation strategy. For example, a city's sewer lift stations were identified as a critical need for backup power due to their dependence on energy infrastructure and the local schools' and emergency shelter's dependence on these lift stations for wastewater service. Consideration of dependencies also led to identification of key infrastructure stakeholders, such as the local river port, that should be included in hazard mitigation planning due to its importance in providing export/import functions that support local, regional, and national industry and economy. CISA was also able to provide GRADD with supplemental GIS data for utilities located within the district and surrounding counties. This allowed the GRADD to better identify natural hazard risks to infrastructure that would affect the region.
The following benefits were recognized from the planning project:
Dependency discussion tools met the biggest challenge of getting people to think about how systems are dependent on one another and what their most critical function is.
The Meeting Facilitation Guide helped to focus the conversation, kept it short, promoted knowledge sharing, led to identifying new key issues, inspired new mitigation ideas, and moved projects forward. The meeting was very productive and got the participants to think more deeply about what they rely on.
Taking infrastructure and dependencies into account during assessment discussions helped tie everything together leading to better qualitative problem statements needed for the vulnerability section of the hazard mitigation plan.
Dependency analysis helped to reprioritize mitigation actions.
Read more about this IRPF Case Study