Case Study: San Francisco Lifelines Council Infrastructure Resilience Study
Historically, infrastructure resilience efforts in the San Francisco had focused on commercial and residential buildings. Recognizing a resilience gap, the San Francisco Bay Area Planning and Urban Research Association (SPUR) released a report in 2009 that examined resilience from the perspective of lifeline services. This report highlighted the regional nature of lifeline infrastructure and the interdependencies between systems, ultimately recommending that the City convene a council to bring together public and private infrastructure owners to improve lifeline resilience.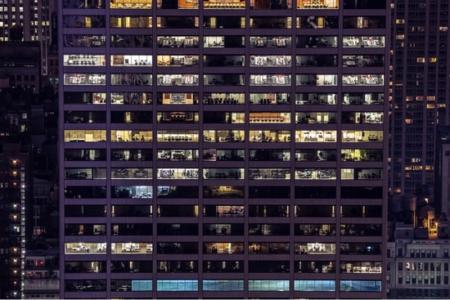 In 2009, the City of San Francisco formed a lifelines council to improve the city's resilience to natural disasters. The council consists of over 30 member organizations, including public and private lifeline service providers and the government offices that interact with them. The San Francisco Lifelines Council is a collaborative body the city relies on to improve resilience measures and inform city goals.
In 2014, the Council published a study that highlighted the interconnected nature of the city's critical infrastructure and examined the effects of interdependencies on recovery operations in the wake of a significant earthquake. The study surveyed 11 lifeline service providers to better understand their response and restoration schemes, as well as their dependencies upon other lifeline systems. Because some organizations were understandably reticent to share proprietary quantitative information or sensitive data, the council agreed to a qualitative study using structured interviews with questions vetted by members.
The study identified three areas for improvement: geographic and infrastructure choke points; coordination of planning and preparedness activities among service providers, the City of San Francisco, and other providers; and coordination of mitigation efforts to improve system performance after disasters. To address these priorities, the council created a five-year implementation plan that included both short-term goals, such as conducting tabletop exercises with service providers, and long-term goals, such as conducting additional interdependency studies assessing the risks of flooding and sea level rise. With a well-defined direction and tangible goals established, the Lifelines Council organized into smaller working groups to carry out its objectives. The city used this report to create a five-year plan for improving resiliency. The Lifelines Council also enabled key service providers within the region to open new lines of communication, uncover and mitigate weaknesses, and pursue the goals established in the five-year plan.