LEARN
What are dependencies and why should I care?
This module gives an overview of some of the critical services provided to communities by infrastructure systems, as well as common dependencies these systems have. A strong understanding of community functions, critical infrastructure, and dependencies can help communities identify strategies to reduce their risk and make better investments in resilience.
Key Lessons
Infrastructure systems are important because of the critical functions they provide to a community.
Not only are community functions dependent on infrastructure systems, but dependencies exist within and between those systems.
Because infrastructure systems are highly interconnected, disruption in one system may have cascading impacts that affect a range of other critical systems.
Communities as Systems
Infrastructure is the backbone of our communities, providing not only critical services but also the means for health, safety, and economic growth. Virtually everything we do—from phoning a friend, to sending an e-mail at work, to making our evening dinner—relies on a web of interconnected infrastructure assets and systems. Given the vital importance of infrastructure to our social and economic well-being, it is imperative we ensure these systems are strong, secure, and resilient.
Let's have a look at one real-life scenario that illustrates how a single event can disrupt multiple infrastructure systems and impact nearly every facet of daily life.
Critical Infrastructure Enables Essential Functions
Taking a big-picture view of your community can help you identify essential functions and recognize all the interconnected systems that are truly critical to maintaining its vitality. These sections provide insight on why this identification and recognition is important.
In every community, both urban and rural, societal functions are enabled by infrastructure assets and systems working together to provide critical services. Understanding what functions are critical to a community or region's success is key to enhancing overall resilience.
Critical infrastructure are those infrastructure systems and assets that are so vital that their incapacitation or destruction would have a debilitating effect on security, the economy, public health, public safety, or any combination thereof.
What Are Dependencies?
Dependencies are relationships of reliance within and among infrastructure assets and systems that must be maintained for those systems to operate and provide services. The National Infrastructure Protection Plan affirms that an understanding of critical infrastructure dependencies is essential to enhancing the resilience of communities.
Let's see how they play out in a simplified example.
Dependency Characteristics
Let's take a look at some of the factors that inform how we think about dependencies.
Dependencies often flow both ways
Dependencies can be one-directional or bi-directional (also known as interdependencies), upstream or downstream. For example, energy and communication systems are often mutually dependent on each other.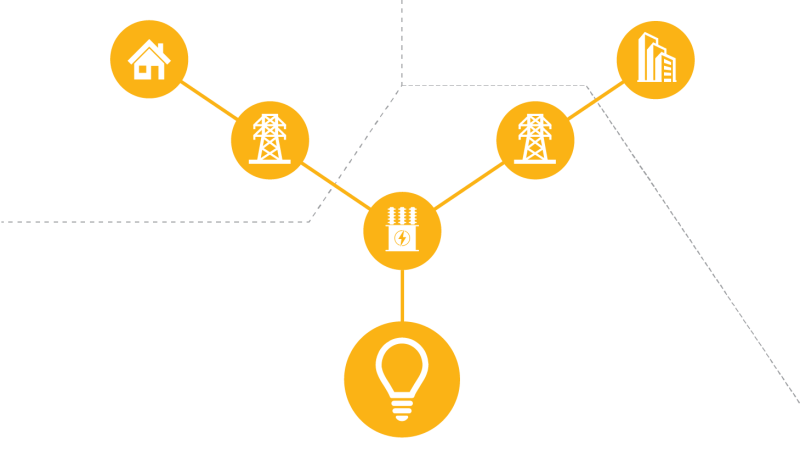 Dependencies are far-reaching
Systems, and their dependencies often span across regions and jurisdictional boundaries and addressing them may mean working with regional partners and private sector operators.
Dependencies can have a cascading effect
An asset within an infrastructure system goes down causing the entire system to lose function. This impacts another critical infrastructure asset using the downed system's resources, further impacting the assets and systems that rely on it.
Types of Dependencies
Dependencies take many forms and can be physical, geographic, cyber, or logical in nature.
It is important to note that dependencies extend beyond just physical connections between assets and systems. For example, disruptions to the production or transportation of key products that serve as inputs (such as chlorine for water treatment) can disrupt critical infrastructure operations. These supply chain considerations can be an important part of understanding dependencies that can impact communities.
Physical
Operations rely on other infrastructure and supply chains to provide services and/or commodities as an input. EXAMPLE: A water facility relies on chemicals and electricity produced by external providers
Logical
Operations rely on other systems due to economic, policy, or human factors. EXAMPLES: Travel restrictions in one state impact cross-state transportation of goods; new regulations on the chemical sector impact operations of sectors who use chemicals
Geographic
Operations of multiple systems are collocated and susceptible to similar hazards or a single disruption. EXAMPLE: Gas, electric, and water lines sharing a right of way can all be disrupted simultaneously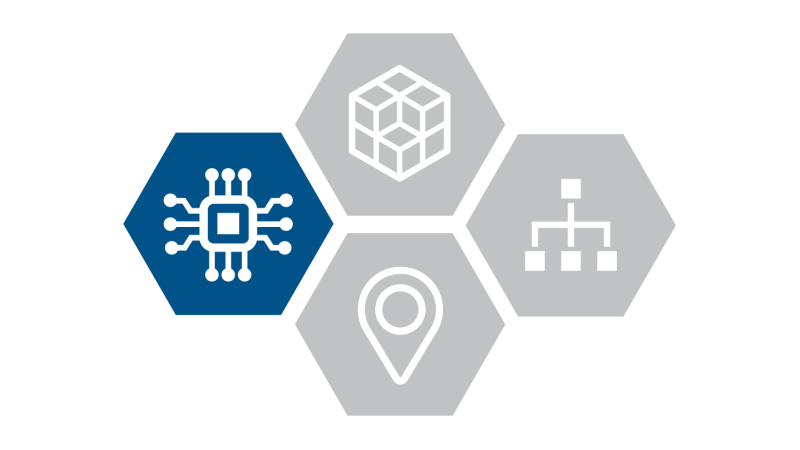 Cyber
Operations rely on information and data produced or managed by others. EXAMPLE: A fuel terminal relies on IT and communication systems to operate accounting and billing systems to distribute fuel
A Closer Look
To illustrate dependencies among critical systems, let's take a more in-depth look at some of the most universally important infrastructure sectors – Communications, Energy, Transportation, and Water. While all 16 sectors are considered critical, these four sectors are fundamental to the operation of practically every other critical infrastructure sector, which is particularly evident in systems' increasing connectivity to and reliance on IT communications and electric power to operate. Please note that while this tool focuses its examples on these four fundamental sectors, all 16 critical infrastructure sectors have dependencies amongst themselves that can impact each other's operation.
Each closer look includes information about the sector's systems, components, services provided, and upstream and downstream dependencies.
Next: Plan
Let's explore resilience and steps that planners can take to identify dependencies and infrastructure resilience issues then integration them into their planning.