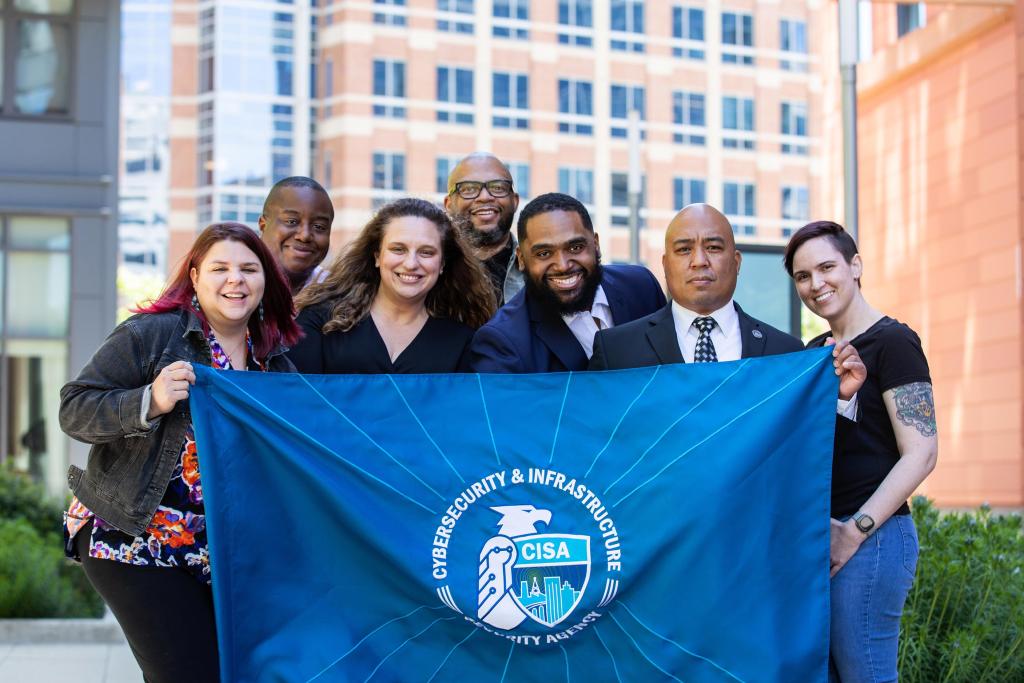 Our Core Values
Our Core Values represent the fundamental tenets of our organization that guide all of our actions: Collaboration, Innovation, Service, Accountability.
As a component of DHS, we embrace the Core Values of our Department:
Integrity: Each of us serves something far greater than ourselves. We will faithfully execute the duties and responsibilities entrusted to us, and we will maintain the highest ethical and professional standards.
Vigilance: We will relentlessly identify & deter threats that pose a danger to the American people. We will be constantly on guard against threats, hazards, or dangers that threaten our values and our way of life.
Respect: We will highly value the relationships we build with our teammates, our customers, and our partners. We will always treat others with respect, fairness, and dignity.
The nation's cyber and infrastructure security agency, CISA was designed not to be another government bureaucracy but something much more akin to a public/private collaborative. Our Core Values reflect this design and underpin everything we do at CISA.
Collaboration: Strong and vibrant partnerships are critical to everything we do; we will approach every engagement as an opportunity to build trust with our teammates, our partners, and our customers.
Innovation: We face threats at machine speed and adversaries unbounded by bureaucracy; we must move with creativity and agility at the speed of ideas to stay ahead of threats to our nation and our way of life.
Service: We are defined by our dedication to selflessly serving the American people. More than a mission, our commitment is a calling to protect and defend the infrastructure Americans rely on every hour of every day.
Accountability: We will only succeed if every one of us takes active ownership of our mission, our words and our actions. We will model the behavior we want to see in others. We will hold ourselves and our teammates responsible for our actions. We will empower our workforce through trust, transparency, and radical honesty.
Our Core Principles
Our Core Principles represent the ideal behaviors that will make us individually and collectively successful. They are rooted in our mission and our vision, emanate from our Core Values, and define our Culture: What we aim to cultivate in our organization, what we value, and what we aspire to be.
In addition to our Core Values, which are threaded throughout these Principles, the overarching themes include trust, teamwork, empathy, imagination, inclusion, empowerment, ownership, and the power of resilience, embodied in the words of poet Alfred Lord Tennyson: "Strong in will to strive, to seek, to find, and not to yield."
One CISA
Living our Core Values every day and adopting our Core Principles with a growth mindset are the pathways to our success as One CISA, and thus the success of our nation. The Core Principles highlighted here are meant to be read and re-read to continually remind us of our expectations for each other and our aspirations for our team.
Culture – the core values and principles that underly who we are, what we do, and how we do it – is the connective tissue that binds us together across divisions and mission enabling offices into one CISA team.