Marilyn J. Praisner Leadership Award
                                       Recorded in 2008, shortly after her passing.
This Award recognizes SAFECOM members who have significantly and consistently contributed to the effectiveness of SAFECOM in its mission to guide CISA in the improvement of public safety communications, and to provide the national public safety community with high quality products to guide its members in the development, coordination, and improvement of their own public safety communications systems. This award is bestowed on behalf of SAFECOM to individual members who exemplify the mission of SAFECOM.
Its namesake, Marilyn J. Praisner, was the first SAFECOM Executive Committee Chair and was the Montgomery County Council's representative from District 4 in Maryland. Known for her national leadership on technology and telecommunications issues, Mrs. Praisner represented local government across the country on numerous technology associations, committees, and task forces. She served on National Association of Counties' (NACo) Homeland Security Task Force and was four times chair of its Telecommunications and Technology Steering Committee.
Chief Harlin McEwen, 2016 Recipient
At its biannual in-person meeting in Jacksonville, Florida, SAFECOM recognized Chief Harlin McEwen, former chair of the International Association of Chiefs of Police (IACP), with the inaugural Marilyn J. Praisner Leadership Award. Chief McEwen was recognized after the day's opening remarks from Department of Homeland Security National Protection and Programs Directorate Under Secretary, Suzanne Spaulding.
Chief Douglas M. Aiken, 2017 Recipient
Chief Douglas M. Aiken of the National Public Safety Telecommunications Council (NPSTC), was recognized at the biannual in-person meeting in Norman, Oklahoma with the Maryilyn J. Praisner Leadership Award. Chief Aiken has nearly 40 years of career public safety experience. He retired from the New Hampshire Air National Guard in 2007 at the rank of colonel after a forty year military career.
Kevin McGinnis, 2021 Recipient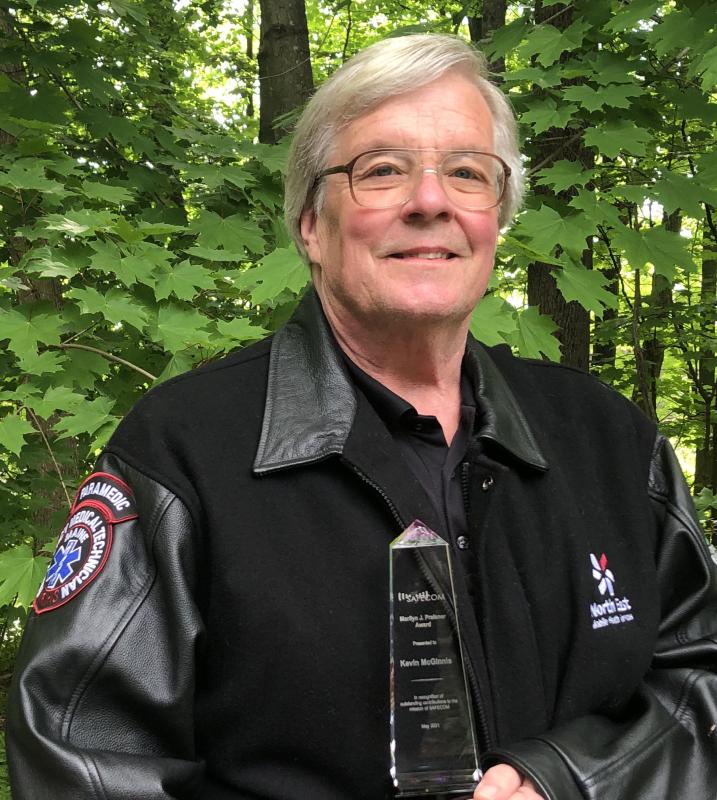 Mr. Kevin McGinnis was recognized at the May 2021 Virtual SAFECOM Bi-Annual Meeting with the Marilyn J. Praisner Leadership Award. Mr. McGinnis served on SAFECOM for more than 15 years, championing the needs of the emergency medical services (EMS) community as a representative of the National Association of State EMS Officials. He served on the FirstNet Board and was one of the founding fathers to bring it to fruition.