Through collaboration with emergency responders and policy makers across all levels of government, SAFECOM and the National Council of Statewide Interoperability Coordinators (NCSWIC) work to improve multi-jurisdictional and intergovernmental communications interoperability. SAFECOM and NCSWIC work with existing Federal communications programs and key emergency response stakeholders to develop better technologies and processes for the multi-jurisdictional and cross-disciplinary coordination of existing communications systems and future networks.
Elements of the Interoperability Continuum Resources

The resources listed below were created by SAFECOM, NCSWIC, and their partner organizations to improve public safety interoperability. The library is organized according to the elements of the Interoperability Continuum (governance, standard operating procedures, technology, training and exercises, and usage) as well as sections on planning, funding, interoperability, and field operations guides.
Additional Public Safety Resources

Communications Unit
The resources on this section provide information and training resources on information and communications technology (ICT) management within the National Incident Management System (NIMS) Incident Command System (ICS) Communications Unit.
Encryption
The resources on this page provide best practices and considerations for planning, implementing, and securely operating encryption with public safety communications.
Funding and Sustainment
These resources are available to help state, local, tribal, and territorial governments to identify available funding sources, plan emergency communications projects for federal grants, and inform decision-makers on the importance of funding and sustaining public safety communications systems.
Identity, Credential, and Access Management (ICAM)
As communications and information sharing technologies advance, the public safety community faces an increasing amount of Identity, Credential, and Access Management (ICAM) challenges.
Interoperable Communications Technical Assistance Program (ICTAP)
ICTAP provides direct support to state, local, and tribal emergency responders and government officials across all 56 states and territories through training, tools, and onsite assistance to advance public safety interoperable communications capabilities.
Next Generation 911 (NG911)
This page provides resources and tools to support 911 system operations, security, and NG911 transition.
Planning
The documents in this section include resources about education and outreach programs, and maintaining awareness of the specific issues and barriers that affect interoperability communications.
Project 25 (P25)
P25 is a set of standards that manufacturers can follow to ensure that their LMR equipment can interoperate (communicate) with equipment produced by other manufacturers.
Public Safety Communications and Cyber Resiliency Toolkit
Public safety communications and cyber resiliency resources in one place.
Public Safety Cybersecurity
In light of the risks and potential consequences of cyber events, CISA is focused on strengthening the security and resilience of public safety communications.
Public Safety Library App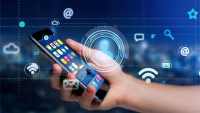 The Interoperable Communications Technical Assistance Program (ICTAP) provides mobile applications to the public safety community in order to enhance Emergency Communications Interoperability.
Commonly Accessed SAFECOM Documents

National Emergency Communications Plan
Provides information and guidance to those that plan for, coordinate, invest in, and utilize operable and interoperable communications for response and recovery operations.
DOWNLOAD (PDF, 4.23 MB)

Interoperability Continuum
Provides a graphical depiction to demonstrate the five critical success factors to achieving interoperability. This tool also provides a framework from which all emergency response agencies at the Federal, State, local, and tribal levels could use to baseline their planning and implementation of interoperability solutions.
DOWNLOAD (PDF, 2.84 MB)

Plain Language: Making the Transition from Ten Codes to Plain Language 
Outlines an approach for States, localities, and emergency response agencies to replace coded language radio transmission with plain language.
DOWNLOAD (PDF, 6.67 MB)