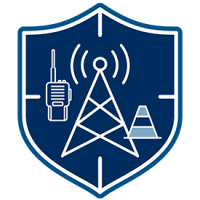 Reliable public safety communications ensure 24/7/365 access and delivery of emergency and life-saving services. As communications technologies become more and more sophisticated, so do the threat vectors posed by malicious cyber actors with the intent to disrupt public safety communications. "In light of the risks and potential consequences of cyber events, CISA is focused on strengthening the security and resilience of public safety communications.
This page compiles resources developed by CISA for public safety communications practitioners, as well as anyone looking to gain further knowledge about cybersecurity for public safety communications. This page provides resources to public safety practitioners regarding common questions related to public safety cybersecurity.
Resource Highlight: Public Safety Communications and Cyber Resiliency Toolkit

Not Sure Where to Start?
Public Safety Cybersecurity Overview Resources
Know What You're Looking For?
Cybersecurity Resources by Topic
Alerts, Warnings, and Notifications (AWNs)
Encryption
The encryption webpage provides best practices and considerations for planning, implementing, and securely operating encryption with public safety communications.
Identity, Credential, and Access Management (ICAM)
Land Mobile Radio (LMR)
Cyber Risks to Land Mobile Radio - First Edition (.pdf, 1.32MB) 
This document provides an overview of LMR systems, explores various forms of cyber risks to public safety communications, and identifies methods and resources to help secure these systems.
NG911
PSAP Ransomware Poster (.pdf, 196KB)
The poster provides information about what ECC staff can do to reduce the risk of ransomware.  To request an agency or state-specific poster, please follow the directions on the PSAP Ransomware Fact Sheet (.pdf, 192KB).
Transition to Next Generation 911 (NG911)
This webpage provides resources and tools to support 911 system operations, security, and NG911 transition.

The Cyber Incident Response Case Studies for ECCs/PSAPs Suite highlights best practices from ECCs and PSAPs responding to real-world cyber incidents. The documents provide actionable tips to help ECCs and PSAPs prepare for and respond to cyber incidents.
Two Things Every 911 Center Should Do to Improve Cybersecurity (.pdf, 131KB)
This document highlights actionable steps that ECCs/PSAPs can take to enhance their cybersecurity posture.
Cybers Risk to NG911 White Paper (.pdf, 1MB)
This white paper provides an overview of the cyber risks that NG911 systems will face.
Radio Frequency (RF) Interference
Tools and Technical Assistance
Need Cybersecurity Best Practices for Your Cybersecurity Organization?
Best Practices Documents for Public Safety Organizations
Public Safety Communications and Cyber Resiliency Toolkit
Assists public safety agencies and others responsible for communications networks in evaluating current resiliency capabilities, identifying ways to improve resiliency, and developing plans for mitigating the effects of potential resiliency threats.
Cyber Essentials
A guide for leaders of small businesses as well as leaders of small and local government agencies to develop an actionable understanding of where to start implementing organizational cybersecurity practices.
Reduce ECC Cyber Incidents Through Segmentation 
This fact sheet provides an overview of the high-level benefits and recommendations for properly segmenting critical systems within an Emergency Communications Center.
Two Things Every 911 Center Should Do to Improve Cybersecurity (.pdf, 131KB)
This document highlights actionable steps that ECCs/PSAPs can take to enhance their cybersecurity posture.
"First 48": What to Expect When a Cyber Incident Occurs (.pdf, 336KB)
This document informs expectations and provides recommendations on how to proceed after experiencing a cyber incident.
How Does Your Agency Improve Its Cybersecurity Posture? Implement the NIST Cybersecurity Framework (.pdf, 2MB)
This NECP webinar presentation identifies actions organizations can take to improve their cyber posture through the implementation of the National Institute of Standards and Technology (NIST) Cybersecurity Framework.
Need Resources for Response and Recovery? 
Tangible Guidance on Securing Your Hardware or Software
Curious About Various Cyberattack Vectors Against Public Safety?
Documents Regarding Specific Attack Vectors
Do You Want to Reduce Risk? 
Resources to Help You Identify and Mitigate Risk to Your Systems and Networks
Guide to Getting Started with a Cyber Risk Assessment (.pdf, 441KB)
This document describes commonly-practiced risk assessment steps and customizable reference tables for organizations to identify and document personnel and resources involved with each step of the assessment.
Cyber Incident & Vulnerability Playbooks (.pdf, 1.1MB)
The playbooks provide federal civilian agencies with operational procedures for planning and conducting cybersecurity incident and vulnerability response activities.
Additional Resources
Cyber-Focused Public Safety Practitioners
Cyber Resiliency Resources for Public Safety (.pdf, 131KB)
Assists agencies in determining their current network cybersecurity and resiliency capabilities and identifying ways to improve their ability to defend against cyber incidents.
General Public Safety Practitioners