ChemLock: Secure Your Chemicals Security Planning Course
Location type
Virtual/Online
Description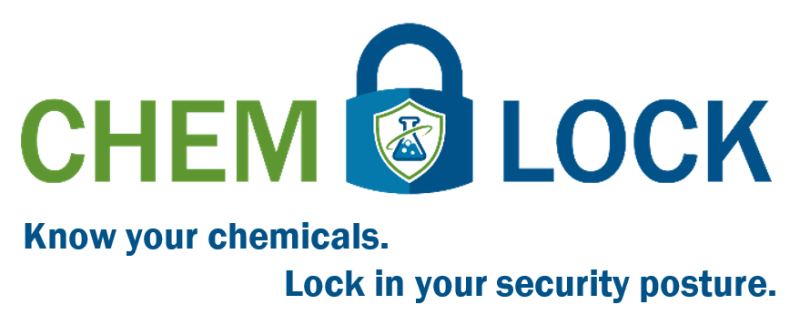 This course walks through how to create a tailored, scalable security plan that meets the business model and unique circumstances of a facility. Participants will learn the key elements of a chemical security plan and benefit from examples, lessons learned, and best practices.
This no-cost course runs 2-3 hours in length and is designed to help leadership, facility security personnel, and other applicable personnel understand, develop, and implement a facility security plan.
Course Topics
Importance of chemical security
Review of chemical terrorism events
CISA chemical security programs and resources
How to assess your facility's risk
Identifying critical assets at your facility
Identifying, analyzing, and mitigating risk at your facility
Security goals in a security plan
Analyzing and evaluating risk at your facility
How to create your tailored security plan
Critical considerations for achieving the ChemLock security goals
Register
To register for this course, see the scheduled dates listed below and register for a course that works for you.
November 14, 2023 - 10 am-1 pm ET
Register for Nov 14, 2023, Course
February 6, 2024 - 2-5 pm ET
Register for Feb 6, 2024, Course
May 6, 2024 - Noon-3 pm ET
Register for May 6, 2024, Course
To request a special offering of this course for your facility or organization, please fill out the ChemLock Services Request Form.
Additional Details
Training Audience
Leadership, facility security personnel, other applicable personnel