Secure Our World
Simple ways to protect yourself, your family and your business from online threats.
Staying Safe Online is Easier Than You Think!
We're increasingly connected through digital tools and more of our sensitive information is online. This convenience comes with risks. Each of us has a part to play in keeping ourselves and others safe. It's easy to do and takes less time than you think!
Learn What You Can Do
Discover the simple steps we can all take to keep our digital world secure and avoid online dangers.
Quick steps we can all take to greatly increase our safety and protect our money, identity, data and more.
Prevent malicious threats that could cause hassle, financial losses or even business closure. Protect your business, employees and customers!
Adopt Secure by Design practices for your products that reasonably protect against malicious actors and put customer safety first.
Secure Our World Resources
Learn more about the four ways to stay safe online with Secure Our World Tip Sheets, translated in various languages, and other resources. 
Secure Our World Resources
Related Content
Secure Our World encompasses many of CISA's public outreach activities.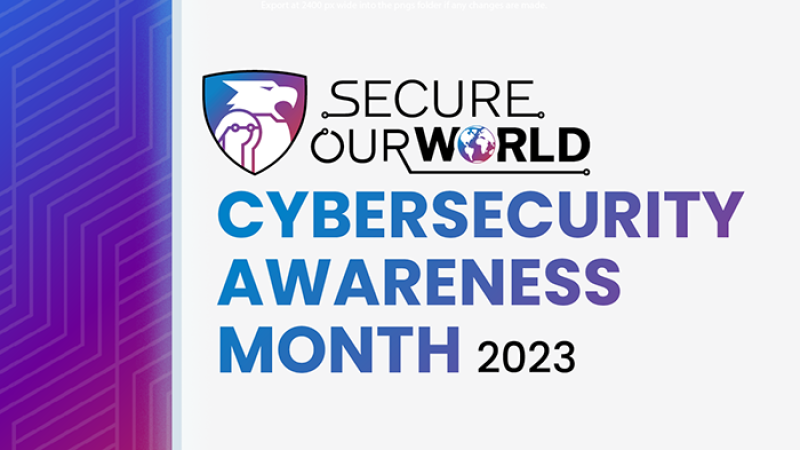 Learn how to get involved and become a Cybersecurity Awareness Month partner!
It's time to build cybersecurity into the design and manufacture of technology products.
CISA stands ready to help organizations prepare for, respond to, and mitigate the impact of cyberattacks.