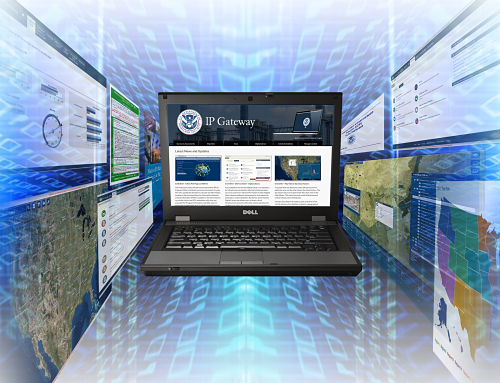 The Department of Homeland Security (DHS), Cybersecurity and Infrastructure Security's (CISA), Infrastructure Security Division (ISD) leads the coordinated national effort to secure the nations critical infrastructure from all natural and manmade hazards through the management of risk and the enhancement of resilience. This is accomplished in collaboration with the critical infrastructure community. The critical infrastructure community can weigh the opportunity costs of making adjustments based on national data specific to infrastructure within their sector. This allows for more informed cost effective decisions.
The CISA Gateway Information systems play a vital role in allowing federal, state, local, tribal, territorial, and private sector partners to identify, analyze, and manage risk to protect the nation.
The CISA Gateway serves as the single interface through which DHS partners can access a large range of integrated infrastructure protection tools and information to conduct comprehensive vulnerability assessments and risk analysis. This, in turn, enables homeland security partners to quickly identify relevant vulnerability and consequence data in support of event planning, incident preparedness, and response efforts.
CISA Gateway Key Features
The CISA Gateway provides various data collection, analysis, and response tools in one integrated system through a single user registration, management, and authentication process. Highlights of the CISA Gateway include the ability to access:
A selection of physical and cyber vulnerability assessment and security survey capabilities.
A suite of critical infrastructure information, including assessments, analytical products, and reports.
Integrated data visualization and mapping applications to support complex data analysis.
An array of tools to support critical infrastructure planning and analysis, including a robust data search capability.
CISA Gateway Fact Sheets
CISA Gateway Access
To obtain access to the CISA Gateway, all users must be Protected Critical Infrastructure Information (PCII) certified and must complete required CISA Gateway training. For more information about the PCII Program and the protections it affords, please go to the PCII Program webpage.
Contact Us
If you have questions or would like additional information about the CISA Gateway, please contact the CISA Gateway Help Desk at CISA-GatewayHelpDesk@cisa.dhs.gov or 1-866-844-8163.