Cybersecurity Awareness Month
Creating partnerships to raise cybersecurity awareness at home and abroad.
About 
Since 2004, the President of the United States and Congress have declared the month of October to be Cybersecurity Awareness Month, a dedicated month for the public and private sectors to work together to raise awareness about the importance of cybersecurity.
This is the 20th Cybersecurity Awareness Month and it has grown into a collaborative effort between government and industry to enhance cybersecurity awareness, encourage actions by the public to reduce online risk and generated discussion on cyber threats on a national and global scale.
Secure Our World: 2023 and Beyond  
In recognition of the 20th year, CISA announced a new enduring cybersecurity awareness program, Secure Our World. Secure Our World reflects a new enduring message to be integrated across the Cybersecurity and Infrastructure Security Agency's (CISA) awareness campaigns and programs, and encourages all of us to take action each day to protect ourselves when online or using connected devices.
The program promotes behavioral change across the Nation, with a particular focus on how individuals, families and small to medium-sized businesses can Secure Our World by focusing on the four critical actions below. Secure Our World is the theme for this year's Cybersecurity Awareness Month and will remain the enduring theme for future awareness month campaigns.
Four Easy Ways to Stay Safe Online 
We can all collaborate to build a safer, more trusted digital world! By learning the four simple steps we can take to stay safe online at home, work and school, and sharing these tips with our community, we can all become significantly safer online. 
Below are the simple actions we should all take not only during October, but every day throughout the year.   
Staying Safe Online Is Easy With These Four Steps
Cybersecurity Awareness Month 2023 Resources and Partner Toolkit
CISA and the National Cybersecurity Alliance (NCA) have partnered to create resources and messaging for organizations to use when they talk with their employees, customers and memberships about staying safe online. Available resources include:   
A PDF guide to Cybersecurity Awareness Month  

A sample email to promote Cybersecurity Awareness Month to your employees  
A sample press release to announce your participation in the 20th Cybersecurity Awareness Month  

Sample social media posts and graphics. Don't forget to use #CybersecurityAwarenessMonth and/or #SecureOurWorld in all your Cybersecurity Awareness Month related posts!  

A branded video background you can use during conference calls  

A branded email signature graphic  

An infographic to educate you and your community on the 4 simple steps to stay safe online  
A 101 presentation you can use to educate your colleagues, employees, and customers about Cybersecurity Awareness Month  

A branded PPT template you can use to create your own presentations  
Download the toolkit below.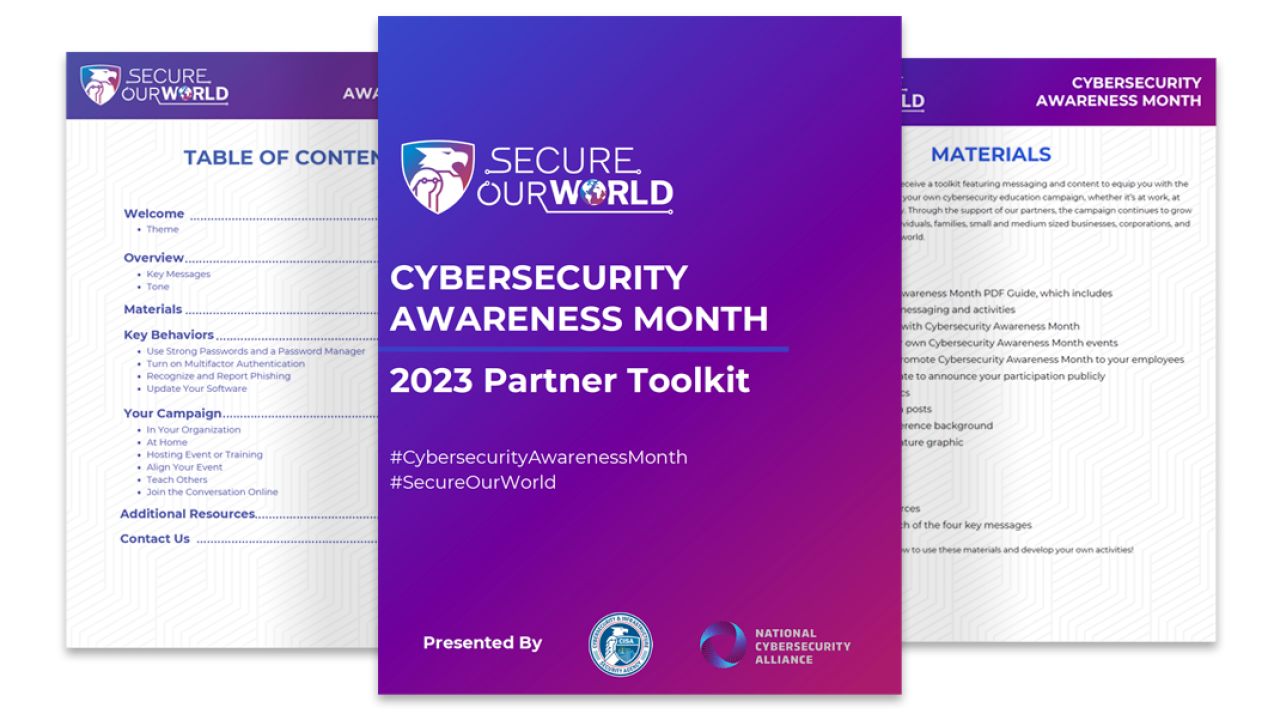 Cybersecurity Awareness Month 2023 Resources and Partner Toolkit
These materials are free and available to share with your community!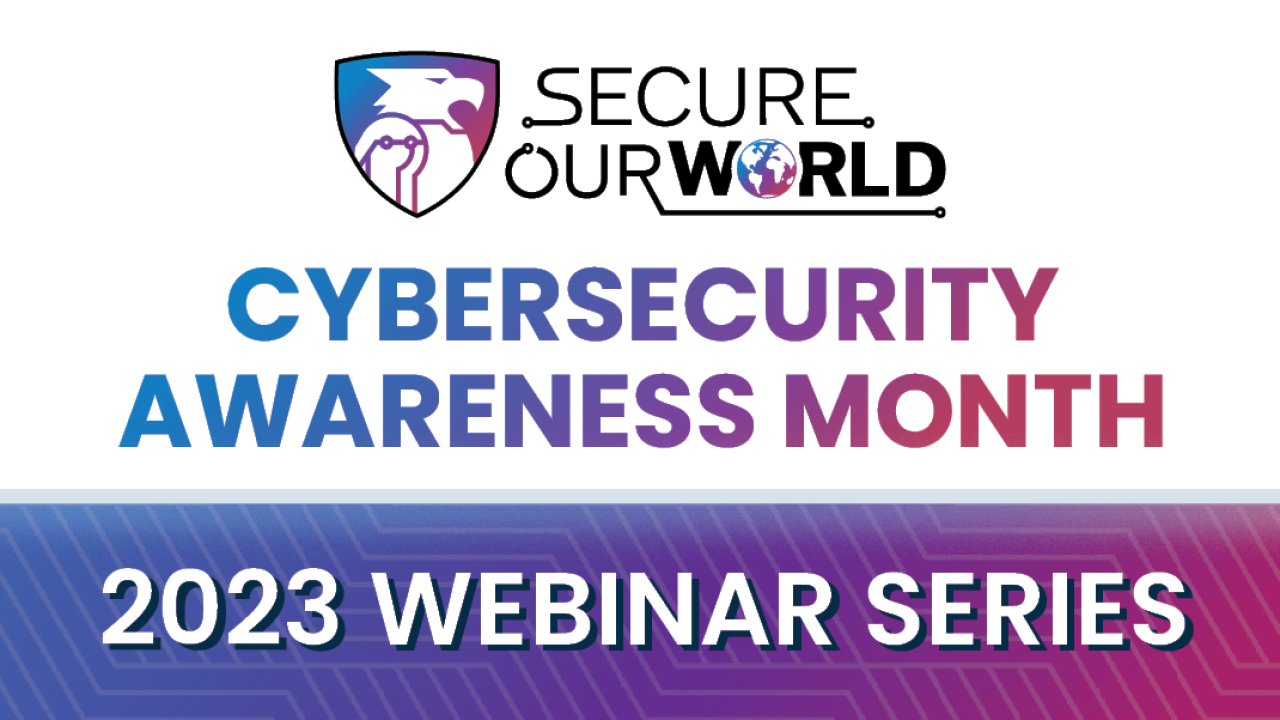 CISA Cybersecurity Awareness Month 2023 Webinar Series 
CISA is hosting a series of free, virtual webinars every Tuesday in October 2023 (3rd, 10th, 17th and 24th) from 2-2:30pm EDT.  
These webinars will introduce you to the four key online safety behaviors.  
REGISTER HERE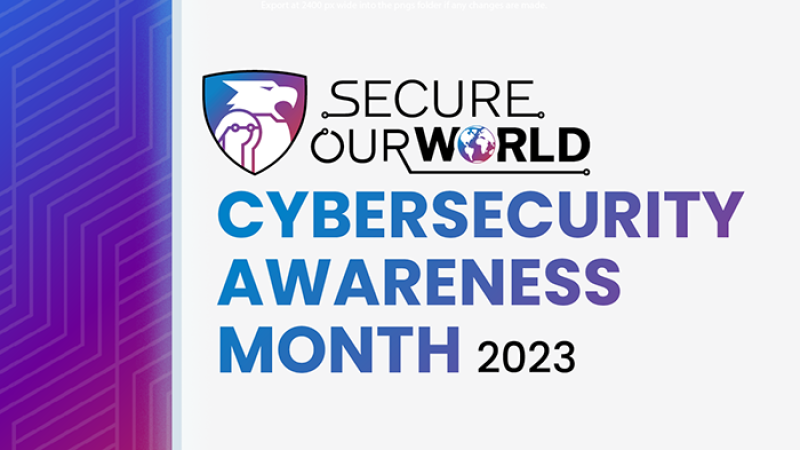 Become a Cybersecurity Awareness Month Partner! 
Partnering with CISA for Cybersecurity Awareness Month is a great way for us to work together and share the importance of reducing risks when we are online or using devices connected to the internet. As a partner, your organization will receive free resources to help it create its own campaign and promote participation in Cybersecurity Awareness Month by employees, customers, the public, friends and family.  Become one of our partners and help promote a safer, more secure and more trusted internet.   
For more information, and to become a Cybersecurity Awareness Month partner, email us at AwarenessCampaigns@cisa.dhs.gov. And don't forget to tell the world your organization is partnering with us! 
Share this sample post to spread the word:  
We are an official Partner of #CybersecurityAwarenessMonth – are you? #SecureOurWorld and find out more here. https://www.cisa.gov/cybersecurity-awareness-month  
Featured Trainings 
CISA offers training opportunities for federal employees, partners and citizens. Some of these training opportunities restrict availability or require registration, while others are open to the public. Here is a selection of the types of training you will find through CISA:  
Simple ways to protect yourself, your family and your business from online threats.
Learn more about the Four Easy Ways to Stay Safe Online by downloading the Secure Our World Tip Sheets.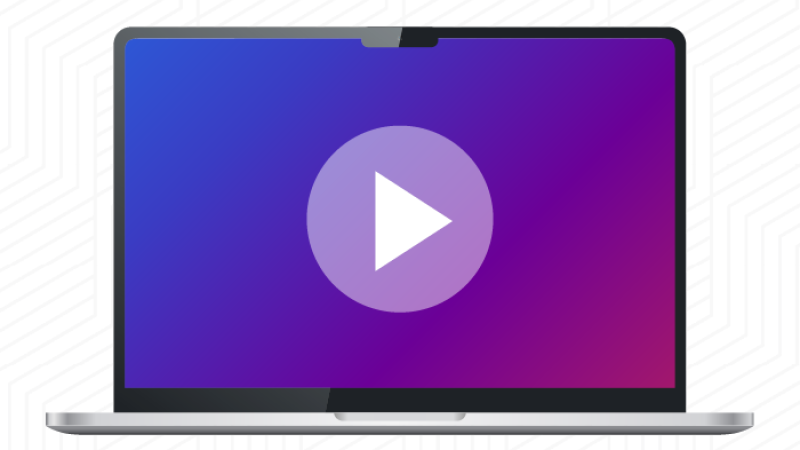 Learn more about the Four Easy Ways to Stay Safe Online by watching our short, animated YouTube videos.