CFATS Announcement
As of July 28, 2023, Congress has allowed the statutory authority for the Chemical Facility Anti-Terrorism Standards (CFATS) program (6 CFR Part 27) to expire.
Therefore, CISA cannot enforce compliance with the CFATS regulations at this time. This means that CISA will not require facilities to report their chemicals of interest or submit any information in CSAT, perform inspections, or provide CFATS compliance assistance, amongst other activities. CISA can no longer require facilities to implement their CFATS Site Security Plan or CFATS Alternative Security Program.
CISA encourages facilities to maintain security measures. CISA's voluntary ChemLock resources are available on the ChemLock webpages.
If CFATS is reauthorized, CISA will follow up with facilities in the future. To reach us, please contact CFATS@hq.dhs.gov.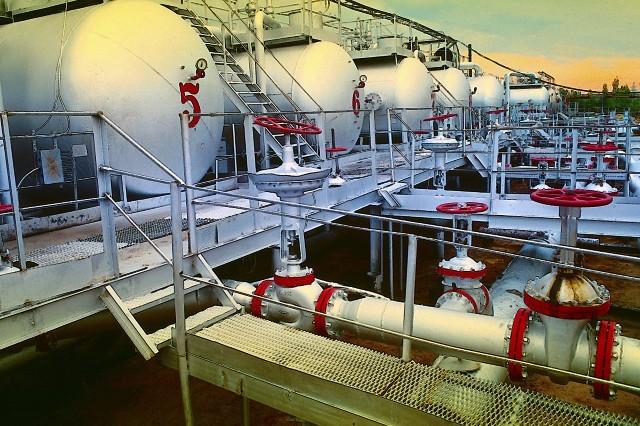 CFATS is the nation's first regulatory program focused specifically on security at high-risk chemical facilities. Managed by the Cybersecurity and Infrastructure Security Agency (CISA), the CFATS program identifies and regulates high-risk facilities to ensure security measures are in place to reduce the risk that certain dangerous chemicals are weaponized by terrorists.
CFATS Overview
Under CFATS, a chemical facility is any establishment or individual that possesses or plans to possess any of the more than 300 chemicals of interest (COI) in Appendix A at or above the listed screening threshold quantity (STQ) and concentration. These facilities must report their chemicals to CISA via an online survey, known as a Top-Screen. CISA uses the Top-Screen information a facility submits to determine if the facility is considered high-risk and must develop a security plan. Learn more on the CFATS process webpage.
The CFATS regulation applies to facilities across many industries - chemical manufacturing, storage and distribution, energy and utilities, agriculture and food, explosives, mining, electronics, plastics, colleges and universities, laboratories, paint and coatings, and healthcare and pharmaceuticals, among others.
Chemical security is not a temporary issue. As threats evolve, CISA is committed to working with stakeholders to protect the nation's highest-risk chemical infrastructure.
Read or download a printer-friendly CFATS Overview Fact Sheet or watch the YouTube videos below to learn more.
CFATS Videos
Learn more about the CFATS program.
CFATS Process, Regulation, and Tools
Featured CFATS Resources
To view all CFATS Resources, visit the CFATS Resources page. 
Request Assistance
To request either a CFATS presentation or a compliance assistance, please send an email with the requested information to CFATS@hq.dhs.gov.
Follow CISA on Social Media
Contact
For more information about the CFATS program, please email CFATS@hq.dhs.gov.
For technical assistance, call the Chemical Security Assessment Tool (CSAT) Help Desk at 866-323-2957 or email CSAT@hq.dhs.gov from Monday through Friday (except federal holidays) from 8:30 a.m. to 5 p.m. (ET).