The U.S. Department of Homeland Security's (DHS) most important mission it to protect the American people.  As part of this mission, DHS fosters collaboration between the private sector and the public sector to mitigate risk and enhance the security and resilience of public gathering sites and special events.
DHS provides expert counsel and recommendations on protective measures that organizations of all sizes can implement to protect facilities and venues. These tools and resources are offered free to communities because the Department recognizes that communities are the first line of defense in keeping the public safe and secure.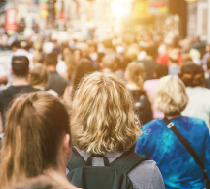 Soft targets and crowded places are increasingly appealing to terrorists and other extremist actors because of their relative accessibility and the large number of potential targets. This challenge is complicated by the prevalent use of simple tactics and less sophisticated attacks.

The Department encourages businesses to Connect, Plan, Train, and Report. Applying these four steps in advance of an incident or attack can help better prepare businesses and their employees to proactively think about the role they play in the safety and security of their businesses and communities.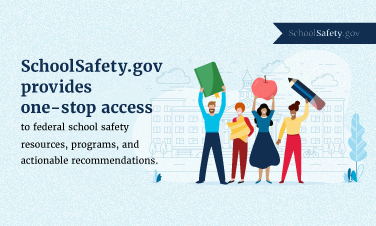 The tragic events of the February 14, 2018 shooting at Marjory Stoneman Douglas High School in Parkland, Florida, and the May 18, 2018 shooting at Santa Fe High School in Santa Fe, Texas, demonstrated the ongoing need to provide leadership in preventing future school attacks. As such, the Department of Homeland Security along with many others from across government, law enforcement and communities nationwide has redoubled its efforts and is poised to continue enhancing school safety and security. This page offers a starting place for DHS documents, resources and tools related to school safety and security.
Last Updated Date: February 10, 2020