Dr. Elizabeth Kolmstetter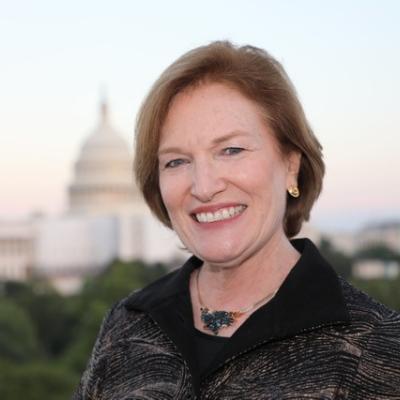 Dr. Elizabeth Kolmstetter is the Cybersecurity and Infrastructure Security Agency's (CISA) Chief People Officer. In her role, Kolmstetter works closely with Director Easterly, Chief of Staff Kiersten Todt, and members of the leadership team, in close coordination with the Office of the Chief Human Capital Officer and the Office of Equity, Diversity, Inclusion and Accessibility.  Dr. Kolmstetter continues to build the CISA Culture into our everyday activities and plays a critical role in ensuring an enduring "People First" culture.  
Prior to CISA, Kolmstetter was the Director of Talent Strategy and Engagement in National Aeronautics and Space Administration's (NASA) Human Capital Office. She was responsible for programs including employee engagement and culture, workforce strategy and planning, and people analytics. In 2021, she was named Deputy for Culture & Workforce Transformation to focus on NASA's Future of Work, Digital Transformation, and Diversity & Inclusion imperatives. Her work directly contributed to NASA being named the Best Place to Work in Government (large agencies) for ten years in a row.   
With 29 years of public service, she has pioneered innovative programs across agencies including NASA, U.S. Agency for International Development (USAID), Central Intelligence Agency (CIA), Federal Bureau of Investigation (FBI), Director of National Intelligence (ODNI), and Transportation Security Administration (TSA). While at ODNI, she established the Intelligence Community Cybersecurity Recruiting and Retention Task Force in support of the Comprehensive National Cybersecurity Initiative (with Department of Defense and Department of Homeland Security). This work resulted in the Government's first Cybersecurity Competency Directory and standards, still in use by the National Institute of Standards and Technology (NIST) and Office of Personnel Management (OPM) for cybersecurity professionals.   
Kolmstetter received the 2022 Meritorious Presidential Rank Award, 2010 National Intelligence Superior Service Medal, 2020 NASA Outstanding Leadership Medal, 2010 Hollins University Distinguished Alumnae Award, the Society for Industrial & Organizational Psychology (SIOP) 2006 M. Scott Myers Award for Best Applied Research and is a Fellow of SIOP.   
She received her Ph.D. and M.S. in Industrial and Organizational (IO) Psychology from Virginia Tech and her B.A. in Psychology and Computer Science from Hollins University. She and husband, Michael, are the proud parents of twins Miles and Nicole (now 23).