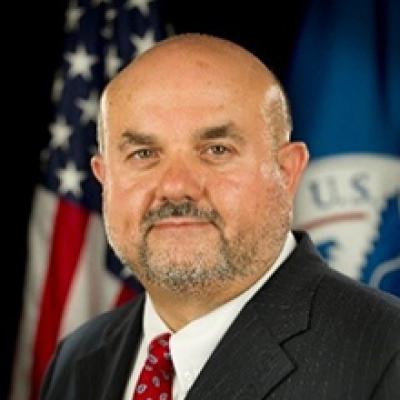 Dr. Keith Holtermann is the Chief Learning Officer at the Cybersecurity and Infrastructure Security Agency (CISA). He comes to CISA via the DHS Science & Technology Directorate. At S&T, his previous charges included: Director of Compliance, Senior Advisor to FEMA for Research, Development, Test and Evaluation and was the Director of Research and Development Partnerships where he oversaw S&T's research and development capabilities. Dr. Holtermann also worked for DHS's Federal Emergency Management Agency, serving as the Assistant Administrator-Director of National Training, Education and Exercises, and was the previous Director of the National Exercise Division. He has been in the emergency services field for more than 45 years and has been at DHS in the Senior Executive Service since 2009.
Prior to joining DHS-FEMA as a career executive, Dr. Holtermann was the Associate Dean for Health Sciences at The George Washington University (GW), School of Medicine and Health Sciences and served on assignment with FEMA as their founding Director of the National Exercise and Simulation Center. While also at GW, Dr. Holtermann served on a 4-year assignment with the U.S. Department of Health and Human Services (HHS) in the Office of the Assistant Secretary for Preparedness and Response in a variety of executive leadership charges. At HHS, he worked as the Emergency Operations Branch chief and the Training Exercises and Lessons Learned lead; he also opened and led the Office of International Response Policy. His past key positions at GW include: Principal Investigator at the Response to Emergencies and Disasters Institute; Assistant Dean; Chief of 9-1-1 Research and Policy Analysis at the Ronald Reagan Institute for Emergency Medicine; and Director of the Emergency Health Services Program. At GW, Dr. Holtermann also played a key role in the oversight of Health Sciences research administration including the associated facilities.
Prior to joining GW, Dr. Holtermann served as: Director of Emergency Medical Services (EMS) for Jersey City and Paramedic Coordinator for Hudson County, New Jersey (which included 9-1-1 operations); Forensic Investigator for the Hudson County, New Jersey at the State Medical Examiner's Office; Director of EMS for the country of Costa Rica; a Health Officer at the U.S. Embassies in Costa Rica and Nicaragua for the U.S. Department of State; and Inspector and Monitor for the Strategic Arms Reduction and Intermediate-Range Nuclear Forces treaties in Russia. He has also been on faculty at multiple colleges and universities.
Dr. Holtermann's formal degrees include a Bachelor of Science in Nursing from New York University; a Master of Business Administration from National University; Master of Public Health from San Diego State University; and a Doctor of Public Health from Johns Hopkins University with a concentration in Health Policy. He is also a graduate of the Harvard University National Public Leadership Institute's Executive Education Program.