Michael Widomski
Chief of Workforce Engagement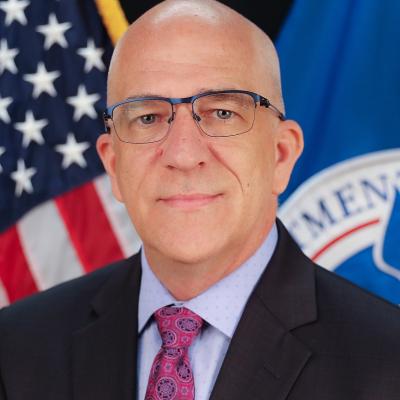 Michael Widomski is the Chief of Workforce Engagement at the Cybersecurity and Infrastructure Security Agency (CISA), Office of Workforce Engagement (OWE). As the Chief of OWE, he is responsible for designing and implementing an internal workforce communication and engagement plan based on leadership's vision aimed at creating one of the top places to work in the federal government. He and his team will solidify workforce programs to better engage the employees on what plans and benefits are available, making for a more robust and purposeful workplace experience. OWE's top mission is to expand CISA's workforce communication efforts by conducting ongoing analysis and audits of current internal communication efforts, increasing the efforts for solidifying the progress made on a more up-to-date online and interactive presence, and identifying better ways to conduct two way communication with employees.
Prior to serving as the Chief, Mr. Widomski served as Associate Chief for CISA's Internal Communications. He has a broad career in federal service spanning 30 years across several departments and agencies. Prior to his work in the workforce engagement arena, he previously served in multiple roles within CISA's External Affairs Office, to include Assistant Director for Strategic Communications and Deputy Chief of Staff for External Affairs with the Office of Infrastructure Protection.
Before his service at CISA, he spent a year at the National Weather Service as the Director of Communication and Executive Affairs, where he helped launch the start of the Weather Ready Nation initiative to formerly recognize partners who improve the nation's readiness, responsiveness, and overall resilience against extreme weather, water, and climate events. Previously he spent 13 years at the Federal Emergency Management Agency in multiple roles, including Deputy Director of Public Affairs, World Trade Center Recovery Lead External Affairs Officer, External Affairs Senior Advisor and Acting Executive Officer.
Mr. Widomski began his career in federal service in 1991, working for the Equal Employment Opportunity Commission's Office of Communication and Legislative Affairs as public affairs specialist.
Mr. Widomski holds a Bachelor's in Communication Arts from Gannon University in Erie, PA, and a Master of Arts in Radio-TV-Film from the University of Maryland, and a Master of Strategic Studies from the U.S. Army War College in Carlisle, PA.