Victoria Dillon
Chief External Affairs Officer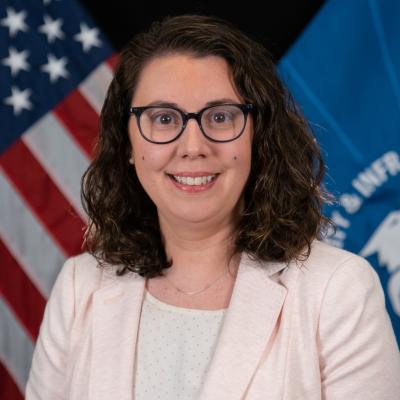 Victoria Dillon is the Chief External Affairs Officer at the Cybersecurity and Infrastructure Security Agency (CISA). As the Chief External Affairs Officer, she leads the Agency's efforts to further develop, implement, and oversee current strategic communications efforts focused on building the organizational capacity required to continue to mature CISA's enterprise; oversees all activities associated with congressional affairs and communications programs. 
Prior to her role at CISA, Victoria was at Cisco Systems, where she managed communications for their global public policy initiatives and helped define the company's narrative as a leader in bridging the digital divide, cybersecurity, corporate social responsibility, sustainability and workplace culture. 
She also worked at Amazon Web Services, handling communications for their global public sector business and their mission to help federal, state, local, education, and non-profit customers better serve citizens as they took advantage of cloud computing.
Victoria returned to government service after serving as the US Department of Veterans Affairs (VA) press secretary during the Obama Administration. During her time at VA, she was the Agency's chief spokesperson. She helped the VA navigate a headline-grabbing crisis when veterans were not receiving timely access to life-saving medical care. Through the resignation of a Cabinet Secretary, endless Congressional hearings and a barrage of news coverage, she helped the Agency regain its narrative, introduce new initiatives and leadership to the public and personally traveled with the Secretary and Deputy Secretary to more than 100 VA sites to hold press events laying out reforms and rebuilding trust. These efforts helped veterans increase confidence in their Agency in the years following the crisis. 
Before her time at VA, Victoria spent four years on Capitol Hill working for members of leadership, including Congresswoman Louise Slaughter (NY-28), the first woman to chair the powerful House Rules Committee. As her press secretary, she developed the media strategy that helped pass legislation to end insider trading in Congress, a signature piece of legislation for the Congresswoman.
Victoria started her career as a spokesperson on several presidential, congressional and state legislative campaigns across the country, most notably as Deputy Press Secretary for then-Senator Joe Biden's campaign in Iowa.
Victoria holds a certificate in Business, International Relations and the Political Economy from the London School of Economics and Political Science, is a proud graduate of the S.I. Newhouse School of Public Communications at Syracuse University and is an even prouder native of Buffalo, New York.