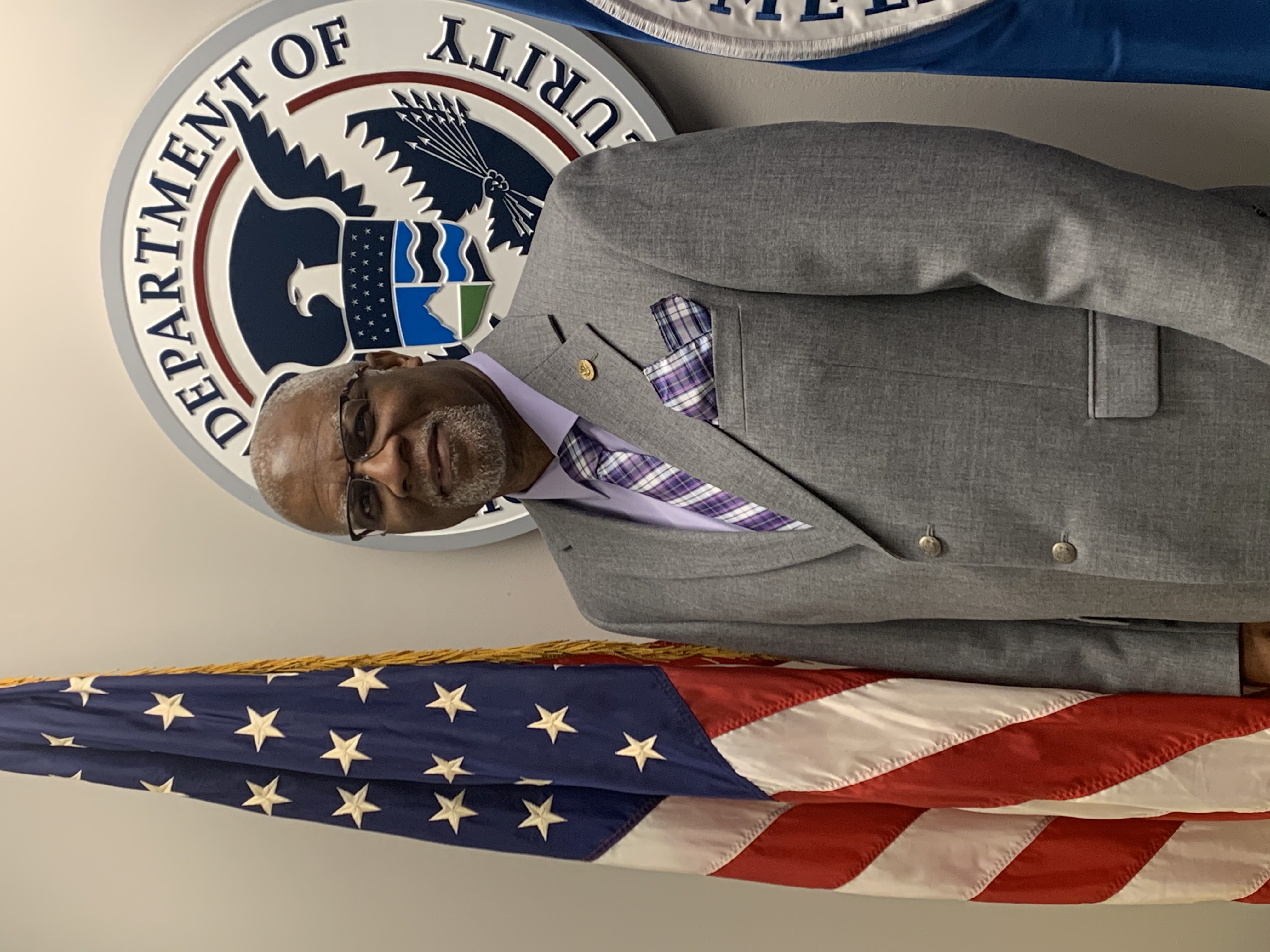 Harvey Perriott serves as the Acting Regional Director for the Department of Homeland Security's (DHS') Cybersecurity and Infrastructure Security Agency. In this role, he is responsible for the cyber, physical, and chemical security of the homeland in the Region 4 area (AL, FL, GA, KY, MS, NC, SC and TN). he works with public sector partners such as state, local, tribal, and territorial governments as well as private-sector entities in the financial, sports, manufacturing, education, health, and other sectors essential tour nation's homeland security.
In addition to serving in this acting capacity, Mr. Perriott is currently the Regional Director for CISA Region VI. Previously, he served as the Chief, Protective Security for CISA Region VI providing leadership and management to a team of 13 Protective Security Advisors (PSAs) across 5 states. His PSAs supported infrastructure risk management and acted as emergency management and physical security advisors to Federal, State, local, and Tribal officials. Prior to this assignment, he served as the Protective Security Advisor for the North Texas District from 2006-2017.
From November 2004 until June 2006, Mr. Perriott served as the Staff Director for the Office of Infrastructure Protection's Risk Management Division located in Washington, DC. In this capacity he facilitated the daily operations of a division consisting of 130 federal and contract personnel.
Mr. Perriott brings extensive experience and training to the agency in the fields of security, counterterrorism, and special operations. With over 25 years' experience in U.S. Special Operations, Mr. Perriott has been involved in various military operations directed at counterterrorism activities. Mr. Perriott was recognized for his contributions to Operation ENDURING FREEDOM with a Bronze Star Medal. He has served within CISA or its predecessors for 17 years.
Mr. Perriott holds a Bachelor's Degree in Human Resource Management and a Physical Security Professional certification with the ASIS; he has an in-depth knowledge of technical and physical security, threat and vulnerability assessments, analysis of requirements, and the development of operational plans. He has been married for over 33 years, with two children and one grandson.